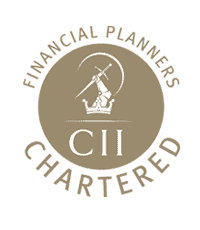 Finding a qualified adviser for QROPS should be a straightforward matter but there are so many titles and qualifications (of which many are relevant) that it is hard for the average expat to work out if an adviser is qualified for QROPS recommendations or not.
In fact, the plethora or exams and titles was once referred to as the "Alphabet Soup" in the 1990s. Within the UK, there are specific rules about qualification levels and cross-referencing with the FCA  website helps. But outside the UK, the expat has to do a little bit of work to find a qualified adviser for QROPS.
Let's look at the main titles and qualifications-
CISI (Chartered Institute for Securities and Investment)
The Institute of Financial Planning has  now merged with the CISI
There are investment qualifications and the titles are- ACSI, MSCI and FCSI ( Latter two also can have Chartered status with the additional papers )
Anyone with MSCI or FCSI qualifications that has additional pension qualifications ( or works with an adviser in the firm that holds them) should meet the qualified adviser for QROPS criteria.
Certified Financial Planner
Certified Financial Planners have CFP as a title
A recognised gold standard, any CFP with additional pension qualifications ( or works with an adviser in the firm that holds them) should meet the qualified adviser for QROPS criteria
CII (Chartered Insurance Institute)
A range of pension, tax and investment papers- Qualified is CertPFS, DipPFS, APFS/FPFS (latter two being Chartered status)
UK Qualified
In 2013, RDR  raised the educational bar substantially to Diploma Level Four. A Diploma qualified adviser that has pension qualifications ( or works with someone in the advice firm with these qualifications ) would meet the qualified adviser for QROPS criteria.
There have been reports by some advisers, with clear vested interests,  that failure to engage with a Chartered Financial Planner could be detrimental to your wealth . We would strongly refute this and state that anyone that meets the UK standard at Diploma level, with pension qualifications and suitable experience, would certainly be a qualified adviser for QROPS
Checklist- qualified adviser for QROPS
Check that the IFA you choose meets the qualified adviser for QROPS criteria by asking for evidence of membership of the relevant institute. A qualified adviser will provide that in a jiffy!
Institutes  do not allow the use of any title, qualified adviser for QROPS or not, if not currently a signed up member.
Watch out for the following titles-
CISI – it is not an allowable title. It is just the name of the institute
FPC- it is not an allowable title and refers to a low level defunct exam
CeMap- A UK mortgage exam that has no relevance in pension planning
CII (Award) and FAIQ are just introductory papers to finance and in no way can be seen as a professional level qualification
What one of the Institutes say!
A recent email to me from the CISI
"I wish to confirm to you that I have escalated your query to the membership department and they do confirm to me there is no such title as CISI.
I hope the above helps.
Please feel free to contact me if you require any further assistance.
Kind Regards,
 xxxxxxxxxxxx Customer Support Administrator Chartered Institute for Securities & Investment"
Witty Anecdote
To illustrate that the best of us can get this wrong, this is a true story from the 1990s.  The first financial advice division of the CII was the Society Of Financial Advisers (SOFA), now the PFS. A colleague from another office passed his advanced papers and became a member of SOFA. He originally qualified as a teacher and so he proudly arranged his new business cards.
John Doe B.Ed SOFA
To sum up , however, qualifications are not the be all and end all.  Having a certificate does not prove professional competence in the field , ethics or experience. But the public have to start their due diligence somewhere.
( NB Aisa Direct in the UK are Chartered Financial Planners and are able to display the Chartered logo )
The views expressed in this article are not to be construed as personal advice. You should contact a qualified and ideally regulated adviser in order to obtain up to date personal advice with regard to your own personal circumstances. If you do not then you are acting under your own authority and deemed "execution only". The author does not except any liability for people acting without personalised advice, who base a decision on views expressed in this generic article. Where this article is dated then it is based on legislation as of the date. Legislation changes but articles are rarely updated, although sometimes a new article is written; so, please check for later articles or changes in legislation on official government websites, as this article should not be relied on in isolation.
This article was published on 1st March 2017
---
---
Related Stories:
Advise Me