Concept Trustees Independent | Product Review
---
---
Readers rate this trustee on average:
2.5

out of

5

based on

2

reviews.
Overall rating:
If you have experience with Concept Group, then please share your views, as your opinion and ratings are important to others.

 TailorMade Ratings:
Service 1.0
/ 5
Charges 2.5
/ 5
Regulation 2.0
/ 5
---
---
Pros
Experienced, well established firm offering trustee services on a wide range of pensions and trusts
Multiple jurisdictions
Well known
---
---
Cons
Offers predominantly offshore pensions ( ROPS ) with typically higher operating costs
Expensive annual fees compared with UK pensions marketplace
Expensive exit penalties
Have accepted UCIS and high risk structured products for retail clients that have subsequently suffered severe financial losses
---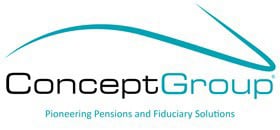 Concept Group is a regulated and licensed fiduciary company originating from Guernsey with a regulated and licensed office in Gibraltar but with links to a number of other jurisdictions, specialising in tailored financial solutions for its clients. This is a Concept Trustees independent review
Read other reviews here ›
Want an independent view on products?
Visit Expat Money Expert ›
---
---
Concept Group is a regulated and licensed fiduciary company originating from Guernsey with a regulated and licensed office in Gibraltar but with links to a number of other jurisdictions, specialising in tailored financial solutions for its clients.
Trustee basis (Where based) and types of funds held:
Gibraltar and Guernsey: Open architecture, but they disclaim responsibility for underlying advice to use Concept, or indeed the investments made.
As trustees, they allow commission-based bonds (not recommended), having a historic partnership with OMI (formerly Royal Skandia). There may be promotions for reduced fees for investing into a bond (still not recommended).
As trustees they allow greater flexibility than some UK trustees for investment. For example, they allow structured products and structured notes (probably not recommended for most retail clients with limited investment knowledge). They allow multiple investments even at retail level in unregulatedcollective investment schemes (UCIS) – but consideration should be given to whether these types of investments or increased investment flexibility is actually required. (Note 1)
Note 1 – Since 2013, the FCA have re-iterated to trustees in the UK, especially pension trustees, that products such as UCIS and most structured products are considered unsuitable for retail client investors. The FCA argue that UCIS are not understood by retail client as they have a risk of failure that retail investors may not understand. An offshore unregulated investment or structured product (that is not available to UK retail clients even if it originates from the UK) carries an even higher risk of this. At the time of this assessment, Concept confirmed to us (EME) that they would allow such investments as it was not the trustee's ultimate responsibility but that of the investment advisers.
Why Choose Concept (in their own words):
Concept Group ("Concept") was established in June 2004. It is now an independent provider of innovative offshore financial solutions.
The Group Head Office is in Guernsey in the Channel Islands and currently employs approximately 50 staff. The business is owner managed, and has remained nimble and responsive to its clients' needs whilst at the same time becoming a market leader in the design and provision of its solutions. It has continued to recruit to ensure its continued sales growth is underpinned by technical excellence and relevant experience.
Concept Trustees Independent Review – Eligibility:
You should be a retail client in order to consider a ROPS or QROPS product.
Regulation:
Guernsey- For consumers, the regulation in Guernsey provides some limited benefits. However, the regulator has no power to adjudicate in a dispute or to order a firm to put things right. There is a new Ombudsman (2016) that is theoretically able to adjudicate and, failing that, any dispute must be settled by contracting the services of a Guernsey advocate and the courts. We cannot comment on the new Ombudsman until there is a clear line of case judgements.
Gibraltar – Professional Trustee – For consumers, the regulation in Gibraltar provides limited benefits. There is no Ombudsman and the regulator does not mediate with clients' complaints. Any dispute must be settled through the Gibraltar Courts – See our blog on Gibraltar Trustee Recourse.
Concept Trustees Independent Review – Charges:
---
Full access
£500 Fee to transfer to the flexible access scheme
£495 Aurora Libertaï Access International Pension Plan Formation Fee
1% (min £2,000) Aurora Libertaï Access International Pension Plan Closure Fee
---
Partial access
£250 per transfer Fee to transfer to another Aurora Plan
£495 Aurora Libertaï Access International Pension Plan Formation Fee
1% Aurora Libertaï Access International Pension Plan Distribution Fee (per distribution)
When you want to move from Concept:
Potentially expensive to transfer out of Concept. This is due to higher "Closure fees" compared with the UK, and potentially unpredictable fluctuations in value over a period of discussion with the company while they seek to discuss with clients options. In multiple cases, we have heard reports of intentional bias linked to Concept's own product range, i.e. they suggest to professional advisers that they would offer clients who are attempting to move from Concept a more competitive solution if they move within their own product range, for example, from Guernsey to Gibraltar.
People wishing to place business into the hands of Concept and to ask them to act as trustees do so on the understanding that Concept trustees accept no responsibility for the underlying investments or risk. This could be deemed at odds when you consider that the trustees insist on conducting considerable due diligence on transfers away to other trustees or investment platforms, even UK FCA regulated platforms. We should add that this is a lawful position, although in our view it is not a fair one. As part of the Concept Trustees independent review we have to state that it may not be necessary to take additional costs and regulatory risk given what else is available in the market.
It is in any case unclear to us why there should be more due diligence and apparent concern over a transfer of funds away from Concept trustees than when they initially accept business as trustees, for example, through an offshore bond wrapper investing into structured products or UCIS. We regard this is as simply protectionist behaviour.
---
---
Quick Summary from TailorMade
---
This Concept Trustees independent review allows you as a consumer to rate and review Concept trustees if you have used them. Overall, in our view, Concept trustees offer an expensive pension product (Qrops versus UK pension) spanning base jurisdictions with consumer protection being significantly lower on the agenda than the UK. There are better priced solutions elsewhere.
Concept Trustees accept no responsibility for investment products made under them as trustees citing that it is the appointed investment adviser's sole responsibility. However, at slight odds with this, Concept insist on full due diligence on funds being moved away and this can lead to delays of months which can impact on clients' intentions.
Concept Trustees charge high "closure" fees when moving funds away from their trusteeship, offering better deals if the funds are retained within Concept Trustees vehicles.
Fees are fairly standard with the rest of the QROPS / ROPS industry for their newer products but high for those in Concept Trustees older ROPS pensions that have high exit penalties. As we did this review, Concept Trustees independent review, we found that fees are considerably more than those utilised for similar trustee responsibility based in the UK where retail clients are better protected and pay less for many trustees, and where trustees are covered by the FSCS and accept responsibility for investments where there is no regulated adviser involved.
End: Concept Trustees independent review
---
---
Would you recommend a product from these trustees?
Please help us rate these trustees and give your comments. Your feedback is important to others.
Read your reviews here ›
The Editor reserves the right to edit and remove contentious comments and may contact you to verify your comments.
---
---
---