Press Coverage | Publications
Some of our recent press coverage – click on a publication:
---
---
---
---
FEATURED STORY
---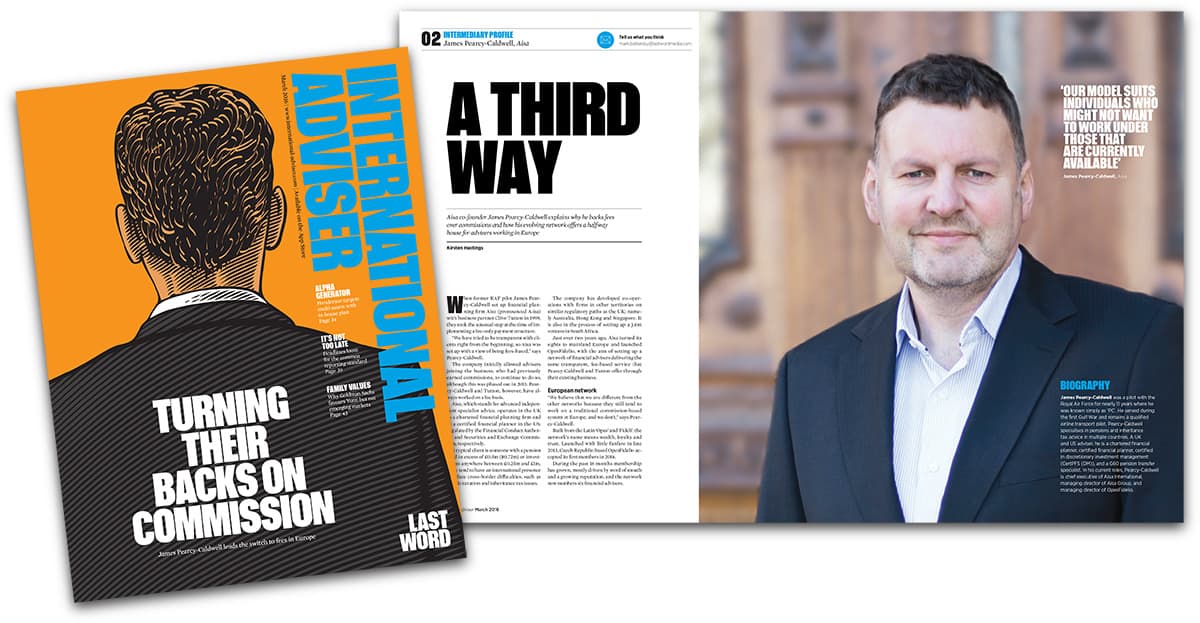 ---
---
A third way: Turning their backs on commission
By Kirsten Hastings | Added 25th February 2016
James Pearcy-Caldwell, co-founder Aisa, explains why he backs fees over commissions and how his evolving network offers a halfway house for advisers working in Europe.
When former RAF pilot James Pearcy-Caldwell set up financial planning firm Aisa (pronounced A-isa) with business partner Clive Tutton in 1999, they took the unusual step at the time of implementing a fee-only payment structure.
"We have tried to be transparent with clients right from the beginning, so Aisa was set up with a view of being fees-based," says Pearcy-Caldwell.
The company initially allowed advisers joining the business, who had previously earned commissions, to continue to do so; although this was phased out in 2011. Pearcy-Caldwell and Tutton, however, have always worked on a fee basis.
Aisa, which stands for advanced independent specialist advice, operates in the UK as a chartered financial planning firm and as a certified financial planner in the US; regulated by the Financial Conduct Authority and Securities and Exchange Commission, respectively…
---
---
---
Awards
---
---
---
---
---
---
---
---
---
---
---
---
---
---
---
---
---
---
---
---
---
---
---
---
---
---
---
---
---
---
---
---
---
---
---
---
---
---
---
---