Platform 1 Hallmark Savings Plan Review
---
---
Readers rate this product on average:
5

out of

5

based on

1

reviews.
Overall rating:
If you have this product, then please share your views, as your opinion and ratings are important to others.

 TailorMade Ratings:
Fund Access 4.0
/ 5
Charges 4.0
/ 5
Accessibility 4.0
/ 5
---
---
Pros
Full flexibility with full withdrawal or full access in the early years without penalty
No commission, and no hidden charges
Full transparency of costs leads to lower charges than bond based options
No term required, therefore no surrender penalties
Provides access to funds, passive trackers and equities
---
---
Cons
Charges for currency trades, and whilst offering discounts over many of the other options it is not as cost effective as UK or US models
Outside of a pension, many countries do not recognise any tax concessions
This is a fee driven product which must be paid at outset
Minimum investment amounts required and regular trading could become expensive
---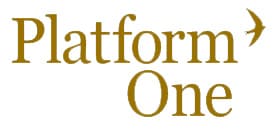 Platform 1 Hallmark Savings Plan was created at the request of companies such as EME – Platform 1 was created by a group of experienced and influential industry figures, Platform One provides a unique facility that supports all aspects of specialist wealth management with leading-edge technology working in parallel with premium service delivery standards. Platform One is fully authorised and regulated to provide its UK and International wrap services.
Read other product reviews here ›
Want an independent view?
Visit Expat Money Expert ›
---
---
Platform 1 – What do they say about themselves: To meet the growing needs of the international market-place, advisers and their clients from around the world can now access the benefits of a UK regulated wrap platform with exceptional service standards. Platform 1 Hallmark Savings Plan is a transparent fee-based solutions are available that are RDR compliant. And for overseas advisers where RDR does not apply, Platform One provides a traditional commission-based alternative.
Policy Currency: The Platform 1 Hallmark Savings Plan may be denominated in US dollar, GB pound, Hong Kong dollar, Japanese yen, Swedish krona (SEK) or Euro. Benefits will be paid in the plan currency.
Why choose the Platform 1 Hallmark Savings Plan: Leading Fund Houses offer a wide choice of investment funds. You choose from over 5,000 risk-rated funds covering all the major world markets and investment classes. The funds section contains performance statistics which are updated monthly, fund prices which are updated daily and Fund Fact Sheets on each fund.
Platform 1 Hallmark Savings Plan promotion: What does Platform One write about their own Hallmark Savings plan?
A secure, innovative regular savings scheme for individuals working internationally, who want to make regular savings personally or through a company group pension scheme.Flexible : Simple : Low CostDo you work internationally? Are you a contracting professionals such as a doctor, an IT specialist or someone who simply wants to have the discipline of saving but with ease of access to your money?

Products such as life assurance policies, including; Generali Vision & RL360 Quantum, can have a high cost structure coupled with little flexibility regarding premiums: such a contract may not offer a solution that matches your employment and earnings arrangements.

Now, the Platform 1 Hallmark Savings Plan Service offers you a scheme for both personal savings and pension contributions that provides the flexibility to stop and start contributions as your circumstances change whilst being low-cost and simple to operate.
Eligibility: Individuals who want to make regular savings or join a regular savings scheme (including saving schemes for dependents); Members of a group pension scheme offered by their employer; Individuals making regular contributions to their own pension.
Minimums: The minimum single premium is £50 with further contributions allowable. In reality, most funds initial investment can be £250, so many client's minimum is £500 per month.
Charges:
Establishment Charge: There is a set-up fee of £500 charged by the adviser.
Platform 1 Hallmark Savings Plan Administration charges:
Annual Portfolio Charge – €78 p.a.
Annual Platform Charge – 0.30% p.a.
Minimum regular contribution – €50
The charges you have agreed with your adviser are deducted at the same time as the Portfolio and Platform charges
There are no dealing charges (subject to terms) or initial fund charges
Other Charges: There are also fund management charges, usually 1% to 1.5% pa each year- depending on the funds chosen, although Platform 1 Hallmark Savings Plan rebates up to 50% of the fund charge making this a very unique proposition for the investor.
Additionally there may be an adviser charge to manage the portfolio, this typically can be between 1 to 1.5% per annum depending on the chosen advisers charging structure and service provided.
Full details can be found here www.platform1online.com
Are charges explicit: By explicit, it means that it is clear to see not only the charges for taking out the plan but also the cost of funds annually, any upfront fund costs. No penalties on access, etc. Yes, in the main the Platform 1 Hallmark Savings Plan charges are clearly shown and any professional should be able to interpret them.
Surrender of the Platform 1 Hallmark Savings Plan : There are no surrender charges as there is no commission charged.
Documents
Platform One International Brochure
Platform One International Key Features
Platform One International Platform Profle
---
---
Quick Summary from TailorMade
---
For anyone wishing to save regularly then this Platform 1 Hallmark Savings Plan should be considered. You can invest in multiple currencies and move from country to country and have one custodian and investment plan. Platform 1 do not own their platform and their custodian is regulated and based in the EU, has full protection, but also offers a full range of funds, direct equities and trackers to invest in. Therefore if Platform 1 ever failed or was bought out, the clients money is in fact with the custodian and therefore enjoys the benefits as already listed. It has full access from day 1, no penalties, no hidden commissions and full transparency. You have to pay a fee to access it. The Platform 1 Hallmark Savings Plan is good for those who wish to hold for the longer term or invest for short periods, although charges will impact more on short periods.
The Platform 1 Hallmark Savings Plan is completely different to the many offshore plans available and similar to the Interactive Brokers trading account. It offers full transparency with regards to charges and funds / equities / ETF from territories such as the UK, the USA and parts of Europe and in multiple currencies although one currency must be selected at outset for all charges, and exchange rates on monies held are applied. Platform 1 is a pure platform plan.
Funds have rebated ongoing fees when directly compared to offshore bond offerings from fund houses via the UK or the USA. There are no charges on early access. You will get back the current value of your savings but, whilst there are no guarantees that the portfolio will give you the returns you are expecting, there are limited access penalties when funds in excess of published figures are taken; this loses it half a star.
NOTE: The Platform 1 Hallmark Savings Plan provides no commission to its distributors (in the industry this is called indemnified or up-front commission) and therefore a fee has to be paid.
Clients would find it difficult to trade regularly and it would be expensive, and so need to focus on cheap tracker products to really make it work.
WARNING: Costs and information is correct as of July 2016. Please refer to a brochure from the company for current up to date information and any changes on costs or information. You should not buy based purely on information contained within this article and EME do not accept liability for purchases. If you have any doubts then please speak with your financial adviser or a representative of the company for further advice.
---
You can view the details of the Plaform 1 Hallmark Savings and other plans here at an independent website.
---
---
Would you recommend this product?
Please help us rate this product and give your comments. Your feedback is important to others.
Read your reviews here ›
The Editor reserves the right to edit and remove contentious comments and may contact you to verify your comments.
---
---
---