Novia Global Wealth Management Service Review
---
---
Readers rate this product on average:
1

out of

5

based on

2

reviews.
Overall rating:
If you have this product, then please share your views, as your opinion and ratings are important to others.

 TailorMade Ratings:
Fund Access 4.0
/ 5
Charges 4.0
/ 5
Accessibility 4.5
/ 5
---
---
Pros
Full flexibility with full withdrawal or full access in the early years without penalty
No commission, and no hidden charges
Full transparency of costs leads to lower charges than bond based options
No term required, therefore no surrender penalties
Multi-currency options and low cost currency trades
Low cost switching – good for active management
High level IT investment, good customer service
---
---
Cons
Outside of a pension, many countries do not recognise any tax concessions
This is a fee driven product which must be paid at outset
There are more competitively priced platforms if not actively switching
Smaller investments not as competitively priced as other platforms
Still a new player and not well-known outside the UK where it is strong
---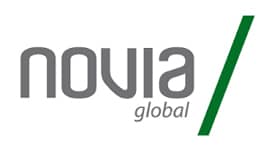 Novia Global Ltd launched its Wealth Management Service in October 2015 with the goal of bringing the benefits of technology-enabled investing to the international financial market. We offer straight through processing, portfolio management tools, a suite of management information and comprehensive fund research.
Novia Global Ltd is a limited company that is registered in England and Wales (Reg No. 9042249). Its registered office is Cambridge House, Henry Street, Bath, BA1 1JS. Novia Global is independently owned by private individuals along with small and medium-sized enterprises with significant financial services experience who are committed to the longevity and continued profitability of the business. The principal financial backers are Bill Vasilieff, David Royds (ex-Chairman and co-founder of Matrix Securities), Andrew Staley and Sprinter Ltd, a Registered Private Company based in Jersey.
Regulated under MiFiD for all EU states and available for clients in Switzerland, UAE and Hong Kong.
Novia (UK) has over £4 billion assets under advice.
Read other product reviews here ›
Want an independent view?
Visit Expat Money Expert ›
---
---
Policy Currency: The Service reports and facilitates investment in US Dollar (USD), Sterling (GBP), Euro (EUR), Swiss Franc (CHF), Hong Kong Dollar (HKD) and Australian Dollar (AUD). In each currency holding there is a cash facility. This provides liquidity and holds funds for investing and withdrawals.

Money from sales and dividends generated from within the specific currency holding will be paid into its cash facility and the relevant fees and charges will be paid from it.

A minimum of 2% of the value of the currency holding will be maintained in the cash facility to meet these obligations. All cash and investments are managed by Novia Global in accordance with the rules of the Financial Conduct Authority.
Charges:
3 Charging Structures available – Retail, Retail and Clean, Clean
Establishment Charge: Up to 1% (but often less or zero with quality companies)
Annual Service Charge:
0.60% up to USD 500k
0.10% over USD 2.0m
Sliding scale
Custody 0.04% excluding cash
FX 0.07% per trade
Dealing USD 7.50 per trade in GB, Luxembourg and Ireland
Funds:
78 Fund managers available, with 50 more planned
Circa 1,700 fund and 3,800 asset classes
Pensions: Suitable platform for investments and pensions differing jurisdictions.
Surrender of Novia Global Plan: There are no surrender charges as there is no commission charged.

Documents 

Novia Global Due Key Features
Novia Global Due Diligence Pack
Novia Global Retirement Plan
---
---
Quick Summary from TailorMade
---
The Novia Global Plan is completely different to the many offshore plans available and similar to the Interactive Brokers trading account. It offers full transparency with regards to charges and funds / equities / ETF from territories such as the UK, the USA and parts of Europe and in multiple currencies although one currency must be selected at outset for all charges, although exchange rates on monies held are competitive. Novia Global is a pure platform plan.
For anyone wishing to invest in multiple currencies who wish to consider moving from country to country and have one custodian then this should be one of the options you look at. Novia Global own their own platform and their custodian is regulated and based in the EU, has full protection, but also offers a full range of funds, direct equities from 2017 and trackers to invest in. It has full access from day 1, no penalties, no hidden commissions and full transparency. You have to pay a fee to access it. It is good for those who wish to hold for the longer term.
Funds can be selected with "clean" charges (the best) when directly compared to offshore bond offerings from fund houses via the UK or the USA. There are no charges on early access. You will get back the current value of your savings but, whilst there are no guarantees that the portfolio will give you the returns you are expecting, there are limited access penalties when funds in excess of published figures are taken; this loses it half a star.
NOTE: The Novia Global Investment Plan normally provides no commission to its distributors (in the industry this is called indemnified or up-front commission) and therefore a fee has to be paid, but some advisers charge high 4-5% fees whereas others will charge 2%. Also, additional charges may be applied to funds by some advisers, so choose your adviser carefully and do due diligence on the charges offered.
WARNING: Costs and information are correct as of November 2016. Please refer to a brochure from the company for current up to date information and any changes on costs or information. You should not buy based purely on information contained within this article and EME do not accept liability for purchases. If you have any doubts then please speak with your financial adviser or a representative of the company for further advice.
If the provider improves or amends its terms then EME would like to hear from them to amend the review page accordingly, and providers are encouraged to comment on errors or omissions to ensure that readers have the latest and correct information.
---
---
---
Would you recommend this product?
Please help us rate this product and give your comments. Your feedback is important to others.
Read your reviews here ›
The Editor reserves the right to edit and remove contentious comments and may contact you to verify your comments.
---
---
---