Pensions / Investments demystified

Independent Product Reviews

Best Buy

/

Don't Buy COMPARE
Regular Savings Plan | Overseas Case Study
A British client based in Dubai wanted to save $2,700 per month as part of his future financial planning; he had heard he could obtain good returns from a savings scheme based in the Isle of Man.

He was recommended a 25-year savings plan and was told he could expect returns of 9% per annum.

He was told the plan was flexible and he would always have access to his savings, as long as he kept it running for 2 years.

Two years into the plan after he had invested $66,591.00 plus his valuation was showing a "bonus" with current growth, which gave a total valuation of $84,133.00.

HIDDEN COMMISSIONS & EXIT CHARGES

His circumstances changed and he wanted his money back 2 years after commencement, the actual amount he received was Zero. It transpired his offshore savings plan included an "initial period". The adviser had received a commission from the insurance company of $34,020.00, which he would have had to repay if the client had not completed the initial period. It was only after the deduction of all contributions in the first 2 years that the client had any entitlement; hence he received zero from the insurance company.

In this case Tailormade would have recommended a savings plan that would have returned $67,392.00 after 2 years and would have been accessible with no penalties or early surrender charges. If the fund were left to grow at 7% per annum gross the fund would be worth $78,015.00 after 5 years.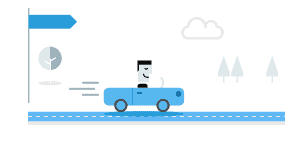 TailorMade provide savings plans that do not have an initial period or high policy charges, we even rebate back up to 50% of fund charges and there are no dealing charges, so given the same scenario as above our client would have received all of his money back plus growth on his investment.
All case studies are based on actual clients. Evidence is held in the main office and available there for further review. Clients' names, providers and advisers' names are withheld.

TRANSPARENT FEES & CHARGES

LOW COST INVESTMENT VEHICLE

TAILORED ADVICE TO SUIT YOUR CIRCUMSTANCES