Offshore adviser qualifications are often discussedand we believe in the promotion of qualifications, and specifically Offshore adviser qualifications for those working internationally.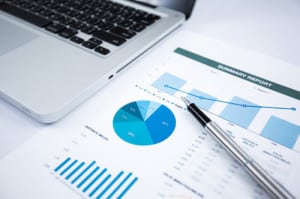 For an IFA that is looking to get started on the qualification ladder, and who wants credible offshore adviser qualifications, then there are two institutes to choose from that offer a great start. All journeys begin with the first step.
Chartered Institute For Securities and Investment
The CISI offers The International Certificate in Wealth & Investment Management as a start to offshore adviser qualifications.
The International Certificate in Wealth & Investment Management is suitable for a wide audience – from new entrants to financial services to professionals already working in the industry who may be interested in diversifying into wealth management. It is an ideal alternative for staff working in wealth management roles who need to demonstrate competence through the achievement of a benchmark qualification and who want to develop an understanding of how to deliver wealth management advice.
Completion will allow the holder to use the title ACSI, giving the public evidence of relevant investment qualifications
The Chartered Insurance Institute
The (CII) offers a range of qualifications for those working in both regulated and nonregulated environments outside the UK.
This includes:
Award in Financial Planning
Award in Bancassurance
Award in Investment Planning
Award in General Insurance
Award in Customer Service in Insurance
Certificate in Insurance and Financial Services
All these CII papers allow the holder to use the title CII(Award) , again giving the public evidence of examinations held.
Both of these institutes offer relevant papers for offshore adviser qualifications and build up credits toward further study if the adviser wishes to progress further.
(note that the of date UK qualifications like the FPC, or the irrelevant CeMap, are no longer suitable for offshore advice)
The views expressed in this article are not to be construed as personal advice. You should contact a qualified and ideally regulated adviser in order to obtain up to date personal advice with regard to your own personal circumstances. If you do not then you are acting under your own authority and deemed "execution only". The author does not except any liability for people acting without personalised advice, who base a decision on views expressed in this generic article. Where this article is dated then it is based on legislation as of the date. Legislation changes but articles are rarely updated, although sometimes a new article is written; so, please check for later articles or changes in legislation on official government websites, as this article should not be relied on in isolation.
This article was published on 23rd February 2017
---
Related Stories:
Advise Me