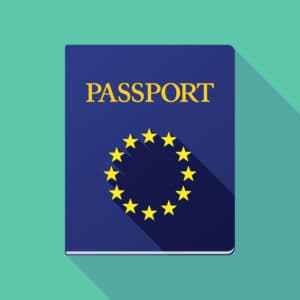 A recent article in  International Adviser about EU passporting caught my eye.
This was a case where the FCA have admitted that UK resident consumers may struggle to understand how EU passporting works, even if referring to the FCA website.  Being on the FCA website is not enough in itself, consumers need to check they are not be tricked into believing a firm from outside the UK is actually authorised to provide the advice it is giving. We have covered the issue of Due Diligence here 
Having an office in the UK, even if registered as a branch in the UK on the FCA website is not enough. The FCA need to look at how they communicate all of this more clearly and have said they are looking into it.
EU Passporting- Some questions
–          When is a trip not a trip?
–          When is a branch not a branch?
–          Where does the buck stop?
What is EU Passporting?
Well, EEA advisers can apply for authorisation to provide insurance or investment services to another EEA country.
Freedom of Services- this is where the financial adviser firm provides services to another EEA country but has no physical presence there. This may take the form of phone/email contact or an adviser 'tripping in' to another country on an adhoc basis to see clients.
Freedom of Establishment- this is where the financial adviser firm holds a physical presence in the other EEA country.
What is the definition of "Establishment'' within the EU ?
One definition – ' Establishment means participation, on a stable and continuous basis, in the economic life of a Member State other than the financial institution's State of origin . If a financial institution provides its services in the territory of the EEA country on a stable and continuous basis, it is exercising the right of establishment.'
Another one –  'Any permanent presence of an undertaking in the territory of a Member State shall be treated in the same way as an agency or branch, even if that presence does not take the form of a branch or agency, but consists merely of an office managed by the undertaking's own staff or by a person who is independent but has permanent authority to act for the undertaking as an agency would. Although this is the only definition of a branch to emphasise  the element of permanency, there are no reasonable grounds for not applying this element to other financial market sectors in the light of the case-law of the Court of Justice of the European Union and the interpretative communications of the European Commission.'
Suffice it to say, there appears to be total confusion among the investing UK public and some financial advisers as to which passport is needed to provide proper regulation.
What should investors do?
Find out if the firm they are dealing with has an office in that country. Then, check the FCA  register  to see if the firm is registered with the regulator on an establishment basis or via a foreign EEA country on a freedom of services passport. Then ask the FCA for clarification if this is not clear.
The existence of an office or some form of infastructure does not necessarily constitute the exercise of the right of establishment. Nevertheless, the freedom to provide services may not be abused for the purpose of avoiding the rules which would be applicable to the financial institution if it were established in that country (C-205/84 European Commission vs. Germany).
Summary
Broadly speaking, if the firm has an office in the UK and that office (or separate legal entity)  is registered with the local tax office, I think we can assume an establishment licence in required and that the excuse of tripping in with a freedom of services passport is not going to wash.
Further, if your non-UK adviser is in the UK providing advice, they must be registered as a CF30 adviser if working here for more than 30 days a year.
The customer function does not extend to an individual who is performing the functions in SUP 10A.10.7R (1) to SUP 10A.10.7R (2) or SUP 10A.10.7R (5) to (7) and who is based overseas and who, in a 12-month period, spends no more than 30 days in the United Kingdom to the extent that he is appropriately supervised by a person approved for this function.
This last point may come as a bit of a surprise to some that read this blog!
The views expressed in this article are not to be construed as personal advice. You should contact a qualified and ideally regulated adviser in order to obtain up to date personal advice with regard to your own personal circumstances. If you do not then you are acting under your own authority and deemed "execution only". The author does not except any liability for people acting without personalised advice, who base a decision on views expressed in this generic article. Where this article is dated then it is based on legislation as of the date. Legislation changes but articles are rarely updated, although sometimes a new article is written; so, please check for later articles or changes in legislation on official government websites, as this article should not be relied on in isolation.
This article was published on 12th December 2017
---
---
Related Stories:
Advise Me