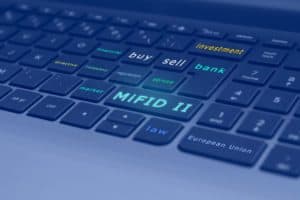 New rules, for Malta QROPS advice,
come into effect from 1st July as reported here in International Investment.
TailorMade Pensions disagrees with the use of insurance bonds or insurance platforms for the holding of investment within pensions. Here is a link to a website with a brochure that explains why.
The Malta Financial Services Authority ('MFSA'), now needs to consider advice given within the EU and EEA and beyond.
EU or EEA state – The critical consideration
An advice firm must be authorised to provide investment advice in the home country where the advice firm is established and in the jurisdiction within the EU/EEA, where the advice is being given to the Member.
We at Tailormade Pensions have our own opinion about the use of insurance bonds within Malta QROPS but the rules will affect how advice is given, even for insurance bond holders that have previously dealt with advice firms that only hold an insurance licence:-
This may be the majority of EU/EEA advice firms as they often operate under an insurance licence to justify pension advice, whilst having no formal investment licence or qualifications.
From July, if the advice is cross-border, the adviser firm must be authorised to provide that service under MIFID II and the Insurance Distribution Directive 'IDD'.
Non EU or non-EEA state
An advice firm must be authorised to provide such investment advice in the home country where the advice firm is located and subject to an equivalent level of regulatory supervision in the country where its operations take place and in the jurisdiction where the advice is being given to the Member.
Malta QROPS – Summary
This is going to result in a lot of adviser firms leaving the Malta QROPS market in the near future, or having to appoint discretionary manager, and will leave a lot of Malta QROPS investors without an investment adviser.
Some have said they will simply use Gibraltar or the Isle of Man as an alternative. We would recommend against the changing of jurisdictions purely to allow firms to continue to operate using insurance only licences.
Malta QROPS – Summary
Check the regulatory status of the firm you have been dealing with and be wary of accepting an appointment of a discretionary fund manager- (who does not know you from Adam)- without checking what the costs and depth of the services are on offer.
Do not accept an offer of review and movement of your pension to Gibraltar or Isle of Man purely to allow ongoing commissions.
Do find and appoint your own investment firm to advise on your future retirement.
Do take action.
The views expressed in this article are not to be construed as personal advice. You should contact a qualified and ideally regulated adviser in order to obtain up to date personal advice with regard to your own personal circumstances. If you do not then you are acting under your own authority and deemed "execution only". The author does not accept any liability for people acting without personalised advice, who base a decision on views expressed in this generic article. Where this article is dated then it is based on legislation as of the date. Legislation changes but articles are rarely updated, although sometimes a new article is written; so, please check for later articles or changes in legislation on official government websites, as this article should not be relied on in isolation.
This article was republished on 30th April 2019
---
---
Related Stories:
Advise Me