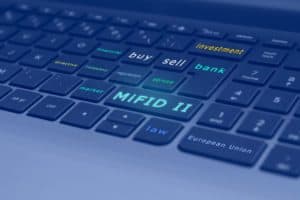 Malta Pensions, specifically QROPS, have come into the spotlight this month. The new rules, covered here , explain how you, the investor, will benefit from understanding them.
Indeed you will not only benefit from understanding but you will also benefit be being advised by better qualified and more suitable advisers leading to better outcomes for you and your retirement.
So, how will advisers have to be regulated to advise on Malta Pensions moving forward and why does this benefit you?
The advisers must have MiFID II (and IDD if funds are within insurance bonds) permissions if advising in the EU for both Malta and the country of residence of the investor.  Higher capital adequacy, investment qualifications, transparent disclosure of all costs and accountability to investment regulators all should benefit investors who have Malta Pensions.
Malta Pensions- The Wrong Licence
While the rules should be pretty clear, it would seem that some advice firms that do not have MiFID II permissions and are operating within the EU and having difficulty interpreting them and for them it is 'business as usual', albeit with a friendly DFM in place that has MiFID II permissions.
A DFM is a Discretionary Fund Manager and such a manager makes decisions to buy and sell without having to refer to the client for each deal. This arrangement is popular for many investors that wish to delegate the running of their portfolios to others who have more experience and knowledge of investments. However, a DFM would be expected to operate within limits agreed by the client and with client's investment objectives in mind.
How would a DFM achieve this last point if there is no contact or contract with the actual investor?
Empirical evidence forwarded to us demonstrates that advisers without MiFID II permissions are selecting the funds of a DFM that has MiFID II permissions and claiming that this meets the requirements of the Malta Pensions Rules. The investor having no contact at all with the DFM.
Furthermore, the new disclosure requirements of MiFID II are being completely ignored.
MiFID II- Aggregate Costs
The total cost of all the service costs and charges must be presented to the investor, both the initial set up costs and the annual aggregate costs- both in percentage and pounds and pence- for the next 12 months.
This includes all the costs, including; advice fees(commission), platform fees, annual fees, wrapper fees and so on. There should also be an illustration showing the effect of these costs. To date, the recommendations we have seen from non-regulated advisers are not providing this information to their clients.
Malta Pensions- Our view
As reported in International Adviser  , our view is that investors that hold or plan to transfer to Malta Pensions should seek out advisers with MiFID II permissions. Those firms that currently operate under an insurance only licence need to apply for investment licences or stop advising. Passing client funds to be managed by a DFM who has no relationship with the investor does not meet the advice requirement.
Who is giving the advice? The DFM is certainly not and the non-investment regulated adviser cannot give investment advice under MiFID II.
Summary and Warning
Investors should check the permissions of their adviser if they hold or plan to transfer to Malta Pensions.
Dealing with advisers that do not have the relevant permissions will reduce the regulatory protection on what may well be an investor's biggest asset- the pension.
The views expressed in this article are not to be construed as personal advice. You should contact a qualified and ideally regulated adviser in order to obtain up to date personal advice with regard to your own personal circumstances. If you do not then you are acting under your own authority and deemed "execution only". The author does not accept any liability for people acting without personalised advice, who base a decision on views expressed in this generic article. Where this article is dated then it is based on legislation as of the date. Legislation changes but articles are rarely updated, although sometimes a new article is written; so, please check for later articles or changes in legislation on official government websites, as this article should not be relied on in isolation.
This article was republished on 16th July 2019
---
---
Related Stories:
Advise Me