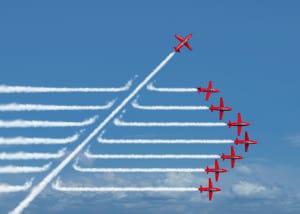 MiFiD 2 is due to come into force on 3rd January 2018, though it may take a little time for EU regulators to get to grips with it.
MiFiD 2
This will make a large difference to those that are not used to working in a fee-based transparent environment and places obligations on both the advisers and the investment firms.
In fact, MiFiD 2 is really all about 7 areas of reform , the one that will affect how advisers in the EU conduct business will be client protection and transparency. These points are key;
that firms providing advice should report personally to the client in writing the underlying reasons for the advice provided, including the explanation about how the advice meets the client's personal characteristics.
the firm would also be required to report periodically to the client taking into account the type and the complexity of financial instruments involved and the nature of the service provided to the client, including costs associated with the transaction and services undertaken for the client.
An independent firm would be prohibited from accepting any fees, commission, or any monetary benefits from any third party in relation to the provision of the service to clients (That ends non-disclosed commission – A huge step forward)
The sentence in bold is the issue that EU advisers must take not of when preparing for MiFiD 2. As Shane  commented at the OpesFidelio conference , MiFiD2 could be a gamechanger or a showstopper for some!
If the adviser firm does not disclose, the investment firms will be doing this anyway and all advice fees and charges will be disclosed to the investors and, of course, this will lead many to ask about value for money.
Summary
It remains to be seen whether MiFiD 2 is a gamechanger or a showstopper. It is clear that an EU IFA that has not made plans for MiFiD 2 is going to have only a few months to change the business model. Given that it was hard for some UK IFAs to so this, with four years to prepare, one wonders  what the fallout will bring.
The views expressed in this article are not to be construed as personal advice. You should contact a qualified and ideally regulated adviser in order to obtain up to date personal advice with regard to your own personal circumstances. If you do not then you are acting under your own authority and deemed "execution only". The author does not except any liability for people acting without personalised advice, who base a decision on views expressed in this generic article. Where this article is dated then it is based on legislation as of the date. Legislation changes but articles are rarely updated, although sometimes a new article is written; so, please check for later articles or changes in legislation on official government websites, as this article should not be relied on in isolation.
This article was published on 4th May 2017
---
---
Related Stories:
Advise Me