MiFID II will not be delayed according to Steven Maijoor of ESMA  at the Futures Industry Association's IDX Conference in London.
In February 2016, the European Commission confirmed that MiFID II, initially scheduled to come into force in January 2017, would be delayed a year in order to "take account of the exceptional technical implementation challenges faced by regulators and market participants".
However, Maijoor said there will be no further delays.
"MiFID II will come into effect on 3 January 2018, there will be no further delay in its implementation," he said. "One delay has been enough for all concerned."
Introducing MiFID II
The introduction of MiFID II was discussed at the May conference of OpesFidelio where Business Development Manager, Shane Wood, referred to MiFID II as a showstopper. This was picked up by Kirsten Hastings, attending the conference on behalf of International Adviser .
Shane Wood then followed this up with additional comment about the effects of MiFIDII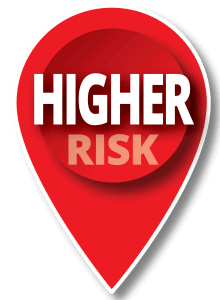 MiFID II
While undoubtedly good news for the consumer, is going to require a rapid re-organisation of the business models of the vast majority of EU advice firms. The clock is ticking and MiFID II will be here in just over 6 months. To put the gravity of this into perspective- UK advisers were informed about the introduction of the Retail Distribution Review (RDR) in 2006. RDR came into force in December 2012, and many UK advisers were still not ready for the change!
The views expressed in this article are not to be construed as personal advice. You should contact a qualified and ideally regulated adviser in order to obtain up to date personal advice with regard to your own personal circumstances. If you do not then you are acting under your own authority and deemed "execution only". The author does not except any liability for people acting without personalised advice, who base a decision on views expressed in this generic article. Where this article is dated then it is based on legislation as of the date. Legislation changes but articles are rarely updated, although sometimes a new article is written; so, please check for later articles or changes in legislation on official government websites, as this article should not be relied on in isolation.
This article was published on 14th June 2017
---
---
Related Stories:
Advise Me