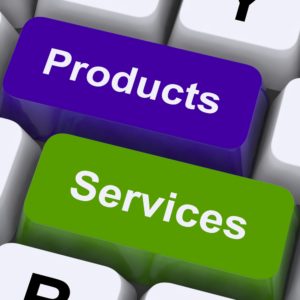 Last week our company met with an EU regulator as part of a set-up process, where they raised the question of how Financial Advice could be delivered and what type of Financial Products were the end result! The EU regulator was focused on MiFID II  which was a large part of the discussion.
We were asked about the Financial Products we sold, to which our CEO  replied that our 'product' is fee-based financial planning. However, the regulator did not see that as  Financial Products and wanted to know what  Financial Products we would recommended.
Of course, fee-based financial planning is not a product covered by MiFID II and this particular regulator was more focused on the ability to "tick-box" what we would "sell" the end consumer. Indeed, the meeting, which was scheduled to be an hour, lasted almost 3 hours and both sides learnt something from a very interesting exchange. MiFID II rules purely look at certain investment products, charges and transparency. The regulator did not seem overly concerned about the regulated investment platforms that we recommend, the regulator wanted to know the type of Financial Product that is placed on the platform.  Clean charged regulated funds and passive funds such as Exchange Traded Products were clearly the answers the regulator wanted to hear.
We were able to explain that MiFID II would have little impact on our business, since all our business in any country follow the RDR rules from the UK, and the proposed model is consistent with what FCA regulated firms have been running for years which is based around  Financial Advice.
We still see websites of non-UK advisers that clearly have a close relationship with the Financial Product providers, even having the product providers' logos on their websites to proivde "confidence" that they work with large names. That is not consistent with referring to themselves as independent financial advisers, who offer  Financial Advice, and then use the product providers as part of their promotion to the public. The likelihood is that there is no Financial Advice given  and indeed these firms are going to end up recommending the same Financial Product irrespective of client requirements or best advice.
Will MiFID II impact on Financial Advice?
Not greatly in our opinion. What it will do is make it far more transparent for those consumers dealing with investments and that will lead to better consumer outcomes. However, Financial Advice is about making plans for people, cash flow forecasting, best advice, totally independent advisers whose client is the consumer, not the product provider and advisers that put the clients first.
Financial Advice or Financial Products?
If we put MiFID II to one side, I would maintain that any company that refers to itself as an IFA ( Independent Financial Adviser  ) does indeed have a product. That product is financial planning advice, not influenced by commission, totally transparent with all advice fees being agreed by the client beforehand, and working towards the clients best interests- which may be advising the client to do nothing!
The views expressed in this article are not to be construed as personal advice. You should contact a qualified and ideally regulated adviser in order to obtain up to date personal advice with regard to your own personal circumstances. If you do not then you are acting under your own authority and deemed "execution only". The author does not except any liability for people acting without personalised advice, who base a decision on views expressed in this generic article. Where this article is dated then it is based on legislation as of the date. Legislation changes but articles are rarely updated, although sometimes a new article is written; so, please check for later articles or changes in legislation on official government websites, as this article should not be relied on in isolation.
This article was published on 5th March 2018
---
---
Related Stories:
Advise Me