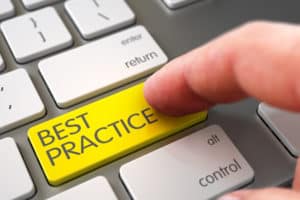 Search the internet and you will find numerous websites that offer independent financial advice to expats. But are they offering independent financial advice?We find that many expats did not get independent financial advice and found out too late. For those that have not taken independent advice, we offer our Forensic Analysis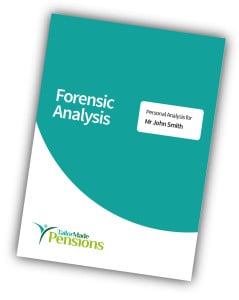 However, it would surely be better to get truly independent financial advice in the first place, it would save thousands (perhaps your retirement!).
Tailormade pensions can confirm we are independent financial advisers for expats, so what should consumers be aware of?
There are two main issues that will dictate if the adviser is not an independent adviser.
Restricted to certain companies and products
Where payment to the adviser is made by a product company as commission, rather than an agreed fee between the adviser and client – before any advice is given or product sold.
Independent versus Restricted
To try and understand the difference, it is worth consulting the FCA (Financial Conduct Authority ) website.
Independent Financial Advice
The FCA state "The rules set out a new definition for independent advice, which is unbiased and unrestricted, and based on a comprehensive and fair analysis of the relevant market. This is designed to reflect the idea of genuinely independent advice being free from any restrictions that could affect their ability to recommend whatever is best for the customer."
We have covered this in depth before
Restricted Financial Advice
The FCA state "Advice that is not independent will need to be labelled as restricted advice; for example, advice on a limited range of products or providers " and then go to say "It is not acceptable for a firm to make a recommendation for a product that most closely matches the needs of the consumer, from the restricted range of products they offer when that product is not suitable"
Best Practice
Ideally, in the offshore IFA market, advisers should look to do the best for their clients. If this means that their products or services are not able to properly match their clients' needs then they should refer to other firms that can help. This gives a great opportunity to network and provides a better outcome.
Pensions – Independent Financial Advice?
UK pensions are a key area for advice to expats and will continue to be. However, those in funded final salary schemes (and pensions with other guarantees) will only be allowed to transfer if the transfer is checked and signed off by a UK FCA  registered adviser after an extensive analysis if the value is over £30,000. Even then, only if it is in the client's best interest
Any offshore firm that does not have a UK office with this transfer permission cannot say "We are independent pension advisers" as they will clearly be restricted by the lack of licences and the advice they can give.
A case in point
Last week I was talking to someone in Spain about the adviser market there and why insurance bonds  are sold there, when it seems that if they are not Spanish Compliant   the courts could nullify the contract. I was told that many firms operating in the market do not have investment licences and only have a licence to sell insurance.
Therefore, the only thing that they can sell is an investment bond and, given the small number of players in the market, tend to use a couple of the largest firms only. In other words, the product for sale to the client has been decided before any client requirements have been identified.
These firms still have large banners on their website offering Independent Financial Advice, when they are anything but.
Summary
There are a few steps that you can take to ensure you are getting independent financial advice as an expat.
Check the firm's licences and ask it to give you the due diligence document that will provide all the regulatory information you need to check the firm's status and permissions (both investment and pension transfers).
Ask to see the Adviser Charging agreement before agreeing to engage, so that you get a clear idea of what the advice will cost. This advice will be completely independent of any product or company, as the adviser will get paid the whatever investment or product (if recommended) is selected, removing any bias.
The views expressed in this article are not to be construed as personal advice. You should contact a qualified and ideally regulated adviser in order to obtain up to date personal advice with regard to your own personal circumstances. If you do not then you are acting under your own authority and deemed "execution only". The author does not except any liability for people acting without personalised advice, who base a decision on views expressed in this generic article. Where this article is dated then it is based on legislation as of the date. Legislation changes but articles are rarely updated, although sometimes a new article is written; so, please check for later articles or changes in legislation on official government websites, as this article should not be relied on in isolation.
This article was published on 8th January 2018
---
---
Related Stories:
Advise Me