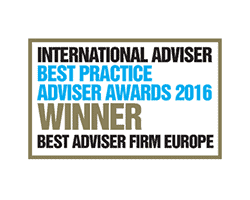 This is the second part of the blog about Pension Scams and  what you can do to avoid them.
Pension Scams- what you can do to avoid them (Part 1)
Beware of the offer that sounds "almost" too good to be true but could possibly be believable. Those involved in pension scams will give special last minute offers and impose a short deadline on you to make a decision. The toxic offer of high levels of guaranteed returns ,with apparent minimal risk, and high pressure  to make a quick decision is common.
Investors will be told " We cannot guarantee that this will be available next week / next month. If you fail to take action now, you will miss out on the opportunity. Thousands of other satisfied clients have been in the same place as you are now, doubting the next move, but once they have transferred to XXXX they have been able to enjoy the benefits of following our advice."
Pressurised sales techniques have been refined and developed over the years and that is why so many fall foul of them. A real adviser will take the time to get to know you and your requirements and whether you are suitable to take on as a client- it works both ways.  All options will be considered and a comprehensive report should be prepared. Be prepared to pay for the report, we have covered the dangers of a free review in the last blog.
Pension Scams and their messages
Pension scammers are now trying to worry people about UK pension deficits in defined benefit schemes . This is to get you to move guaranteed pensions into their "guaranteed" pensions which will provide you control of funds rather than be "lost" to those unscrupulous UK Trustees (The same trustees that built your defined benefit schemes up of course!).
They will suggest that a "transfer" is the only route to "protect your hard-earned pension fund". In the old days this would have been a "transfer to a QROPS", but nowadays language is used such as the now ubiquitous  "international SIPP"
They promote "different" esoteric, unregulated investments that provide something a regulated market cannot! The "something" is usually with promised high returns and one way returns, ie the only way is up. Isaac Newton disproved this, quite some time ago.
Unregulated esoteric collective investments are banned for promotion to UK residents, and for good reason, they are high risk and tend to fail with alarming frequency.
Get a feel from the website. Does it focus on the supposed negatives of UK pensions and all the reasons why you should consider transferring? Does it focus on the benefits of QROPS or International SIPPs without appropriate balanced commentary and warnings?
The Statutory Right to a Transfer
The FCA in the UK encourage trustees to question who is offering the advice to transfer. If your current pension company smells a rat, they may try and warn you. The pension scammer will remind you of the Statutory Right to Transfer. While this is correct,  the person running the pension scam will "coach you" as what to say to your current pension company. If the pension scammer is promising access to your pension then we understand the psychological enticement that presents (the new car buyer syndrome; you are already driving the car in your head and have planned the trips, and your trustee is trying to stop this).
Furthermore the Hughes v Royal London  case dealt a blow to trustees that want to prevent an ill-advised transfer that they suspect is a scam. Trustees are often in a no-win situation.
The issue is this:
If you can legally access your pension, then most of the time you can do this WITHOUT transferring your pension. Put another way, you can save yourself a whole load of charges without losing part/all of your pension if that is the case. The pension scam will either rely on the fact that you do not know enough about pension rules, or it is based on the fact that it is not legal to access the pension fund in the UK, and they are encouraging you to get your pension away from the UK. When the transfer goes wrong (as it inevitably will if the transfer was for spurious reasons) who do you think you can turn to for help?
Summary
There are many good advisers out there, but the pension scams pick up the headlines, and a pension scammer can go through an article like this and check off every aspect to further improve their own story to be more convincing. However, there is one achilles heel in their method.
An investor that spends 10 minutes undertaking due diligence, on both the adviser and the adviser firm giving the advice, will save tens of years of misery.
Don't close the barn door after the horse has bolted. Ask, check and check again before engaging with an adviser about your pension. The internet provides you with all you need, you just need to devote a little time.
So what is the one action, that any client can do, that will prevent falling victim to unregulated advice and pension scams?
Ring the number of the firm published on the FCA website who claims to be giving the advice, and ask for their Terms of Business. Ask them to confirm the identity of the adviser giving you the UK registered advice in the email they send with the Terms of Business from the UK company email address. This one action will could wipe out most of fraudulent activity. If an offshore firm is using another FCA registered pension transfer specialist (Outsourced ), speak directly to that pension transfer specialist and question him/her about the advice you are being given by the offshore adviser and ask him/her to confirm if a transfer is in your best interest.
You can protect yourself even more by a little bit of due diligence through official websites, linked to the investment being sold, as well as the type of pension product being recommended.
The views expressed in this article are not to be construed as personal advice. You should contact a qualified and ideally regulated adviser in order to obtain up to date personal advice with regard to your own personal circumstances. If you do not then you are acting under your own authority and deemed "execution only". The author does not except any liability for people acting without personalised advice, who base a decision on views expressed in this generic article. Where this article is dated then it is based on legislation as of the date. Legislation changes but articles are rarely updated, although sometimes a new article is written; so, please check for later articles or changes in legislation on official government websites, as this article should not be relied on in isolation.
This article was published on 12th December 2017
---
---
Related Stories:
Advise Me