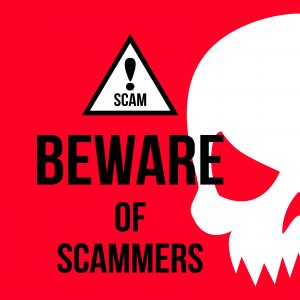 A useful pension scam predictor has been launched by an organisation called Help and Advice.
Many people with UK pensions have fallen victim to a pension scam and this step by step online application asks simple questions and then provides a score to assess the probability that the pension service offered is a pension scam.
Pension Scam- A sample of some of the questions
We have covered some of these topics before
Some of the questions are-
Have you been approached to transfer your pension?
Was the advisor able to confirm how they got your contact details?
Is the company on the Financial Conduct Authority (FCA) register?
Is the advisor that spoke to you trying to get you to make a quick decision?
Has the advisor claimed that they can get you higher than average rates of investment returns?
There are a few more questions, but you can see from the questions above the direction the 'advice' could go if an experienced scammer wanted to part you from your pension.
FCA Regulated Firms
Irrespective of Brexit and the changes to advice within the EU, we are talking about UK pensions and one of the few ways that you can establish any form of competency in the subject is to check the permissions of the UK firm and the qualifications of the advisers. Outside the UK, very few advisers have the knowledge or experience to provide the necessary advice on what is a complex subject.
Article Date 19th January 2021
The views expressed in this article are not to be construed as personal advice. You should contact a qualified and ideally regulated adviser in order to obtain up to date personal advice with regard to your own personal circumstances. If you do not then you are acting under your own authority and deemed "execution only". The author does not except any liability for people acting without personalised advice, who base a decision on views expressed in this generic article. Where this article is dated then it is based on legislation as of the date. Legislation changes but articles are rarely updated, although sometimes a new article is written; so, please check for later articles or changes in legislation on official government websites, as this article should not be relied on in isolation.
---
---
Related Stories:
Advise Me