Awards- Aisa International's Czech Branch now registered as an agent of Aisa UK IFA.
At the end of an eventful few weeks, Aisa International has become the first financial advice firm to be registered by the Czech National Bank as a MiFID ( IFA ) tied agent in the Czech Republic.
It was reported in both International Adviser Awards 2016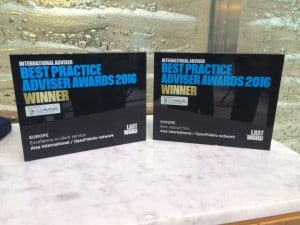 and  International Investment Awards 2016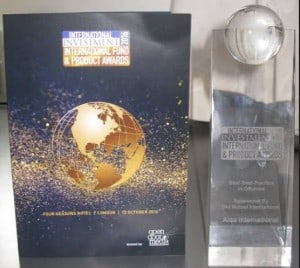 Awards
This follows on from the International Investment and International Adviser Awards
International Investment
The Old Mutual International Fund & Product Awards 2016 results were announced on Wednesday  12th October at  the prestigious Four Seasons Hotel on Park Lane in London. This was the 17th annual ceremony and had, by all accounts, a record breaking number of entrants.
Nick Rapley, chief executive at Open Door Media Publishing, told a packed Four Seasons dinner: "… International Investment exists to champion all that is good about the industry. We like to make heroes of those product providers and advisers who demonstrate best practice, who seek to raise standards and who put their customers first."
One of the most hotly-contested category's, the Best Best-Practice in Offshore, sponsored by  Old Mutual International , was picked up by Aisa International
International Adviser
The  fantastic International Adviser event, held at the Waldorf Hilton, London on 21st September 2016  turned out to be very rewarding for Aisa International – OpesFidelio. International Adviser  International Adviser Awards 2016 , at what was their inaugural event, awarded Aisa International – OpesFidelio:
Judges and Judging
Both these competitions were judged on criteria that included written submissions and examples of client servicing. The two sets of judges were wholly independent of each other, and in each case, amounted to multiple judges and industry experts. A list of all the judges and their reasons for selecting Aisa International – OpesFidelio are due to be published by both organisations in November 2016. The awards run through the year in 2017.
---
Related Stories:
Advise Me