July Newsletter 2018
Economic Update and Investment Review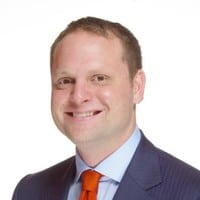 The second quarter of 2018, similar to the first, was filled with news that we would like to call surprising but should have been expected as part of our investment review. The three most important themes that are affecting the markets this year would be Jerome Powell's tenure, the buildup of the tariff war, and volatility coming back into the market.
Jerome Powell Starts at the Fed
In the first quarter Powell succeeded Janet Yellen and he has already increased interest rates. We expect three rate hikes in 2018 and a continuation in 2019. This has increased yields on the 10-year bond from two to three percent (50% increase). While it hasn't slowed the US markets yet, we would anticipate that the lending surge will slow down with rates increasing which will be pacing through to the real estate markets. Powell expects annual inflation to rise from 1.7% to 1.9% by year-end and 2% by the end of 2019. If inflation goes above 2% the market might be overvalued, whereas if it stays under 2% it remains undervalued. We are working on an article that explains and articulates this long-term trend, as well as our investment review, and will publish it soon.
Trade War
I would have never believed anyone that would have predicted that the US would be chummy with Putin and Kim and at war (although a trade war) with their closest allies in Europe and Canada. This all started with President Trump imposing a 25% tariff on steel imports, 10% tariffs on aluminum imports, and 25% tariffs on certain Chinese imports, as a means to protect U.S. producers' interests at home and abroad. The G7 summit brought about retaliatory action from Canada, and now Europe and China have also retaliated. If this continues, it will be inevitable to cause a slowdown in the sectors affected and might perpetuate into a full-on pullback in the markets.
Volatility
We saw a violent return to more volatility in the markets in the first quarter and after calming down again, it came back in the second. While this shows that we have healthy markets reacting to the news, it can be a little disconcerting in the short term, after being used to the low volatility trend of the last couple of years. Any news on trade and tariffs will mark big moves in currencies, and seep through to the equity and bond markets.
We have entered a new era in which develops countries in Europe and the United States have shifted towards the populace, and many Emerging Markets have more sensible governments. If this continues with time, it will shift our views on the ESG (Environmental, Social and Governance) factors into which markets we should be heading towards.
Have a wonderful summer!
Brian Dunhill
Forensic Review

We offer a forensic review of your current offshore pension or SIPP and investments they hold. The fact is that increased investment reviews combined with lower charges may make a significant difference at retirement by boosting potential returns according to research published in the New York Times.
Have you been caught out? Some offshore salesmen promoting QROPS as an investment solution live in a parallel universe where they claim to make world stock markets behave differently by transferring pension funds offshore, than if the same funds are used from and within UK pension funds. Think and behave logically, if promises of bigger returns can only be achieved by moving to a QROPS or International SIPP then why hasn't the entire UK pension industry moved offshore? It hasn't!
The views expressed in this article are not to be construed as personal advice. You should contact a qualified and ideally regulated adviser in order to obtain up to date personal advice with regard to your own personal circumstances. If you do not then you are acting under your own authority and deemed "execution only". The author does not except any liability for people acting without personalised advice, who base a decision on views expressed in this generic article. Where this article is dated then it is based on legislation as of the date. Legislation changes but articles are rarely updated, although sometimes a new article is written; so, please check for later articles or changes in legislation on official government websites, as this article should not be relied on in isolation.
This article was published on 24th July 2018 – Investment review contact details: info@dunhillfinancial.be
---
Related Stories:
Advise Me