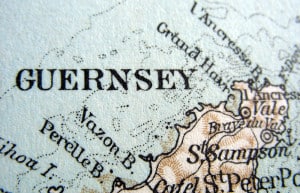 The Financial Ombudsman in any jurisdiction, such as those governing Guernsey QROPS,  gives those that have taken advice from a regulated entity in that jurisdiction some comeback in the event of a complaint that effectively goes to arbitration.
CIFO is the joint operation of two statutory ombudsman roles, established in law by the Financial Services Ombudsman (Jersey) Law 2014 and the Financial Services Ombudsman (Bailiwick of Guernsey) Law 2014.
The primary role of CIFO is to resolve complaints about financial services provided in/or from the Channel Islands of Jersey, Guernsey, Alderney and Sark
Is this good news for many that now have realized the advice to move to a QROPS in the Channel Islands was either substandard or, in some cases, resulted in catastrophic losses?
Probably not, for many.
Guernesy QROPS legacy
One of the main QROPS jurisdictions was Guernsey and many expats moved their UK pensions to Guernsey QROPS. Often these were placed into expensive insurance wrappers with unregulated funds or high risk products that both ended up in substantial losses.
In April 2012, HMRC removed Guernsey QROPS from the HMRC list and now it is not possible to transfer UK pensions going forward for the time being. The existing schemes are still able to continue as QROPS.
Therefore, as the door was effectively closed, those advisers that sold inappropriate pension investments via Guernsey were no longer able to do so.
Can the CIFO help those that feel that they have a justifiable complaint for the advice prior to April 2012?
No, they can't. CIFO will not look at any transaction to a Guernsey QROPS prior to 2nd July 2013.
Given that the problems experienced by expats are likely to relate to dates prior to 2013, the new CIFO offers little comfort.
A Must Read For All Expats With A UK Pension
The views expressed in this article are not to be construed as personal advice. You should contact a qualified and ideally regulated adviser in order to obtain up to date personal advice with regard to your own personal circumstances. If you do not then you are acting under your own authority and deemed "execution only". The author does not except any liability for people acting without personalised advice, who base a decision on views expressed in this generic article. Where this article is dated then it is based on legislation as of the date. Legislation changes but articles are rarely updated, although sometimes a new article is written; so, please check for later articles or changes in legislation on official government websites, as this article should not be relied on in isolation.
This article was published on 23rd February 2017
---
---
Related Stories:
Advise Me