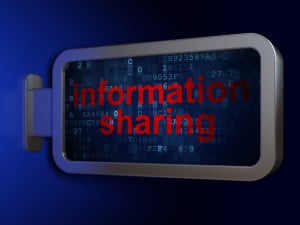 Transferring a final salary pension to QROPS is generically recommended by many websites encouraging expats highlighting positive reasons to transfer. However, much of the information is either confused or selective – making it biased.
Pensions Green Paper ( Security and Sustainability in Defined Benefit Pension Schemes )
The UK Government released a Green Paper on 20th February 2017 looking to address a large number of questions about the future of final salary pension schemes. For those that have the time to see if final salary pension to QROPS transfers have any relevance can read the full document here
The document is too big to cover in a blog, so I have picked out a few points that could relevant to those recommended to move their final salary pension to QROPS.
There is no general funding crisis for final salary pensions, just a few problem areas, contrary to much commentary on QROPS websites.
The Government makes it clear that the majority of employers should be able to continue to fund their final salary schemes and there is no evidence that they are not affordable
There is sparse evidence that scheme deficits are pushing companies into insolvency
Many employers are actually able to clear their deficits if they had to.
Interestingly, the average pension from a final salary pension is £7,000. This means most pensions are easily covered by the Pension Protection Fund.
No evidence that a blanket reduction to indexation should be imposed
No clear that general discount rates are being overly pessimistic ( These low rates are giving rise to larger transfer values )
May be a case for trivial commutation  before 55 ( access to small pensions under £30,000 fund value in total) and a change in the commutation limits
Ref last point, may be need to review the amount above which independent advice is required before members can transfer their final salary pensions to QROPS
Summary Final Salary Pension to QROPS
If someone gives you advice to move a final salary pension to QROPS, make sure the advice is based on facts linked to your own circumstances and the actual investments recommended, look carefully at the strength of the guarantees being given up and the assumptions made as part of the transfer are consistent by each participant in the process.
The views expressed in this article are not to be construed as personal advice. You should contact a qualified and ideally regulated adviser in order to obtain up to date personal advice with regard to your own personal circumstances. If you do not then you are acting under your own authority and deemed "execution only". The author does not except any liability for people acting without personalised advice, who base a decision on views expressed in this generic article. Where this article is dated then it is based on legislation as of the date. Legislation changes but articles are rarely updated, although sometimes a new article is written; so, please check for later articles or changes in legislation on official government websites, as this article should not be relied on in isolation.
This article was published on 20th February 2017
---
---
Related Stories:
Advise Me