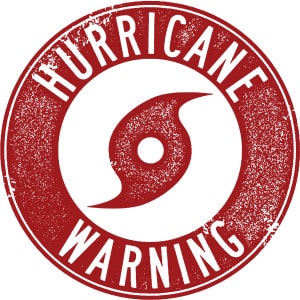 I was reading a discussion about insistent clients and final salary pension schemes on social media the other day. On one side were the regulated pension transfer specialists and on the other an unregulated offshore adviser. However, there was little advice offered by the offshore adviser, just some extremely misleading comments about final salary pension schemes aimed at persuading pension members that the safest and best option was a transfer.
Yet, given that the adviser is clearly not regulated and appears to have no relevant pension qualifications, how is he able to advise pension members to transfer?
Insistent Clients and Final Salary Pensions
 This is an area that the FCA has been looking into
Essentially, insistent clients are those that do not accept the recommendations of the adviser but still wish to proceed with a course of action that was not recommended by the adviser. Many advice firms in the UK will not deal with insistent client and final salary pensions. Others, may deal with them under specifically defined criteria from the FCA .
Where the client is insistent-
The firm should obtain from the insistent client an acknowledgement that:
(i) the transaction is not in accordance with the firm's personal recommendation; and
(ii) the transaction is being carried out at the request of the client.
Where possible, the acknowledgment should be in the client's own words.
Insistent Clients and Final Salary Pensions- An analogy
Imagine visiting your GP who prescribes treatment for you. You don't wish to follow this treatment and ask for an alternative treatment that someone else has told you about. In all likelihood, the GP will point out the possible affects to your health of this other treatment and will not prescribe it.
Let's look at an alternative scenario. An unqualified and unregistered medical practitioner wants to sell you some treatment but cannot do so unless a GP provides a prescription. A prescription that specifically tells you not to take the other treatment. Would you be comfortable with that?
I doubt it!
Insistent Clients and Final Salary Pensions- Sign Offs
Outside the UK, the scenario is real when it comes to insistent clients and final salary pensions and transfers. The client is sold the idea of a transfer and is given a recommendation by the unregulated offshore adviser. (In this case, as we are referring to DB transfer advice, it does not matter if the adviser is regulated in the EU/UAE/US etc. Unregulated pension transfer advice is exactly that if the advice firm in not regulated by the FCA to give such advice)
The often complicit UK firm, working with the offshore adviser, provides a report that recommends the best course of action is to stay in the final salary pension scheme. However, the client has been coached to override this and the UK adviser issues a letter to the DB pension that advice has been given- not what that advice was. The transfer goes ahead.
Summary
Any UK adviser involved in the deliberate practice of turning a blind eye to a client going against the advice given or, worse still, is complicit in this practice is not doing the pension scheme members any favours. If the social media comments that I saw are anything to go by, such firms should lose their permissions for this type of advice. This is something we have been discussing for years .
If you are approached by an offshore adviser about transferring your DB pension, make sure you speak to the UK adviser in person and pin them down as to why they think you should not transfer and get them to comment in writing about the advice you are being given by the third party. You may find them evasive on this point.
Article Date 13th June 2021
The views expressed in this article are not to be construed as personal advice. You should contact a qualified and ideally regulated adviser in order to obtain up to date personal advice with regard to your own personal circumstances. If you do not then you are acting under your own authority and deemed "execution only". The author does not except any liability for people acting without personalised advice, who base a decision on views expressed in this generic article. Where this article is dated then it is based on legislation as of the date. Legislation changes but articles are rarely updated, although sometimes a new article is written; so, please check for later articles or changes in legislation on official government websites, as this article should not be relied on in isolation.
---
---
Related Stories:
Advise Me