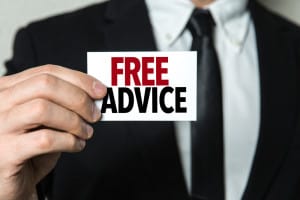 Can you not help being curious at the idea of a "free QROPS review",
even though you question the possible value of something if there is no cost? If the answer is yes, then you are just like us!
If a free QROPS review actually means receiving advice about whether to  transfer a pension or not then you should question the concept of "free". However, like other professional firms, we do support the idea of a free review where we can offer guidance, explain our services, discuss your requirements and provide a schedule of optional fees at an initial meeting/discussion.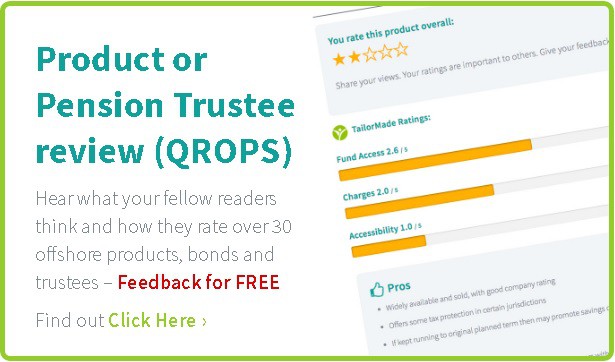 Professional  Services and Sales
Let's be honest with each other; if a professional business wants you as a client, they have to earn your trust and stiffing you with an invoice at first contact is not going to win your approval.  However, the truth is there are different types of free QROPS reviews, and some will be more appealing than others.
The most skilled architect in the world is not going to get any clients if the skills are not sold to the public and so sales and advice do go hand in hand. However, an architect earns a commission or fee which is declared usually through a fee schedule.
What of those other charitable souls looking to help you towards a happy retirement in the sun, who claim you will never have to pay anything? Surely they get paid somehow, so the question is how?
Commission Based Salesperson
A commission based salesperson plays on the word "free" , offers a free QROPS review, and then sells products which pay the highest commissions. Sometimes in multiple layers – it is not uncommon to find such commission making up more than 10% of the value of investments. This compares with around 2% to 3% +/- 1% for most fee-based advisers.
The 10% quoted above is not free and actually results in cumulative charges totalling typically 20% more in the first 5 years of the investments. Further, if you want to access money earlier than between 5-10 years there may be a surrender charge. All of this has a dramatic impact on returns (although often huge returns are promised to compensate, which never materialise of course).
How do people end up in such terrible products? It is perhaps the misguided fear of being charged for an initial consultation.
Initial consultation
Using the analogy of a firm of accountants, it is normal for a professional firm to give potential clients an initial consultation without charge. This allows the firm to explain their services, discuss the client's requirements and provide a schedule of fees.
This is not a free consultation. Bear in mind, the firm is waiving an hour's chargeable time to see you at their expense and this time has a value.
Is this not the same as a free QROPS Review from a commission based seller? Not at all, and this is where the potential client has trouble differentiating between the adviser and the salesperson.
The next step
Assuming the adviser and the salesperson have not billed for the first meeting, is there then a difference? Let's look at the next stage of the free QROPS review and see what happens:
The Commission Salesperson
The salesperson will arrange a further meeting to present the recommended course of action. This is a sales meeting, and if there is no sale then there is no commission. How likely is the recommendation going to be " As a result of our free QROPS review, we recommend that you leave your pension where it is and do nothing as you would be better off"?
The Fee Adviser
The adviser provides a simple outline with options but is highly unlikely to have free recommendations. That is it, and a chance to discuss the best course of action.
If a client wishes to proceed, then there is an agreed fee and the report may recommend moving a pension or it may recommend leaving the pension where it is.  Either way, the client is quite free to decide not to go ahead with this recommendation. The adviser's professional time has been paid for and there is no feeling of guilt or obligation from the client to do anything further.
The Architect
Let's refer back to the architect analogy. If someone plans on building a house, they pay an architect for the plans and drawings.  If they change their mind, the architect does not get the project but has been paid for the work to date. There is no obligation on either side.
Free QROPS Review Via A Salesperson
Commission is paid by reducing the funds transferred from the pension. Often this is undisclosed and it is always going to be in the region of 3 to 5 times the cost of a fee-based adviser with the result being many tens of thousands less in retirement!
Free QROPS Review With Us
We provide a simple options report that outlines your current position, and allows you to make your own decisions putting you in control throughout.
Is a free QROPS review a good idea? You decide.
The views expressed in this article are not to be construed as personal advice. You should contact a qualified and ideally regulated adviser in order to obtain up to date personal advice with regard to your own personal circumstances. If you do not then you are acting under your own authority and deemed "execution only". The author does not except any liability for people acting without personalised advice, who base a decision on views expressed in this generic article. Where this article is dated then it is based on legislation as of the date. Legislation changes but articles are rarely updated, although sometimes a new article is written; so, please check for later articles or changes in legislation on official government websites, as this article should not be relied on in isolation.
This article was published on 17th February 2017
---
Related Stories:
Advise Me