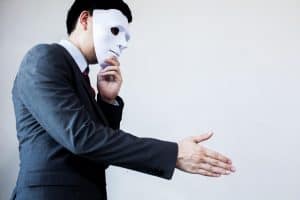 The FCA (Financial Conduct Authority) has warned the public about fraudsters and cloning on Twitter today. This has also been picked up by some financial journals.
It appears that this is not the first time that fraudsters have attempted to clone the FCA website. Fraudsters operate often internationally outside Britain (the UK) thus avoiding legal repercussions by basing their website hosting outside the EU.
Our own experience is that they copy details of a valid British or EU registered firm and make out that they are regulated, whereas they have setup a company with the same name in a different country that has no connection with the original regulated firm. Clients' money disappears or is invested in unregulated products like property schemes, forestry or "green" technology.
Protect Yourself Against Fraudsters
While the fake site may appear to be the genuine FCA website, a few have commented as to what gives it away, as referred to in the article above.
The website does not have a secure address.
The .net at the end also gives it away.
Summary
No information from these fraudulent websites or any individuals connected with these fraudulent websites can be relied upon.
There is a lot investors can do to protect themselves and due diligence is the key to protect against fraudsters.
It is important that investors do all they can to avoid being taken in by fraudsters using cloned websites to give the impression of a genuine regulator site or adviser business. We have discussed this in the past.
The real FCA register is here.
There is a lot investors can do to protect themselves and due diligence is the key to protect against fraudsters.
The views expressed in this article are not to be construed as personal advice. You should contact a qualified and ideally regulated adviser in order to obtain up to date personal advice with regard to your own personal circumstances. If you do not then you are acting under your own authority and deemed "execution only". The author does not accept any liability for people acting without personalised advice, who base a decision on views expressed in this generic article. Where this article is dated then it is based on legislation as of the date. Legislation changes but articles are rarely updated, although sometimes a new article is written; so, please check for later articles or changes in legislation on official government websites, as this article should not be relied on in isolation.
This article was republished on 22nd July  2020
---
Related Stories:
Advise Me