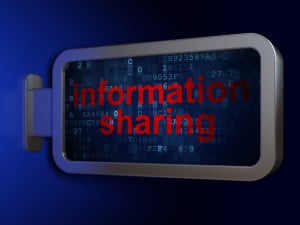 This is a warts and all assessment of what should be checked when considering IFAs that advise on Malta QROPS.  Malta QROPS offer flexible pensions access, like UK pensions, being based in the EU and are widely recommended on the internet by both IFAs and salesman.
From an IFAs perspective, if a QROPS is felt to be the correct advice for a client then Malta QROPS are usually considered alongside other options, and depending on the Double Tax Treaties, can be a good solution for expats with UK pensions.
Please bear in mind that an internet salesman is simply selling a QROPS as a product and may or may not consider it against other options (including a SIPP) and whether it is best advice, they are just making a product sale.
Choosing the right IFA
Expats are continually advised to choose the right IFA  in terms of qualifications, experience and regulation. However, it is not only the investor that needs to "choose" the right IFA, this extends to Malta QROPS providers.
Many expats may be first time investors, but have pensions in the UK, and so it would make sense if there was a system to back up their own due diligence if they are recommended a Malta QROPS. Would  novices jump out of a plane without a reserve parachute? No, the people training them would add additional safety measures and this should be the same for Malta QROPS.
PENSION RULES FOR PERSONAL RETIREMENT SCHEMES ISSUED IN TERMS OF THE RETIREMENT PENSIONS ACT, 2011
This is a 52 page definitive set of rules issued by the Malta Financial Services Authority ( MFSA ) and there is a section that details the way that Malta QROPS must check the IFA  before accepting investment ( pension ) business. This should be the reserve parachute.
The section of interest here is B 9.5 ( in full below in italics ) and Malta QROPS should comply.
The Reserve Parachute
We would all agree it would be a lot less stressful if the first parachute worked, and so rather than relying on the Malta QROPS provider to check the person giving the advice is correctly licensed, the expat should also look at section B 9.5 before signing anything – if a Malta QROPS is recommended
What to Check –Malta QROPS ( one condition must be satisfied )
Is the adviser licensed according to the "Act" in Malta? ( Check MFSA website )
For those offered unregulated or non-traditional or esoteric investments, are the expats correctly classified as Professional Investors ? Having over £250,000 funds outside of home and pension would qualify but the IFA must have a license to provide advice to Professional Investors under the "Act"
Does the IFA have an investment license in the EEA and does that also cover Malta?
This is the one that is perhaps a little opaque, leaving the Malta QROPS and client to delve a little deeper. Does the adviser have the equivalent regulation , experience, expertise and professional systems necessary to give investment advice on Malta QROPS?
If one of the conditions is not satisfied, the Malta QROPS provider should not proceed with the transfer. Expats can save themselves a lot of time if they spent a minute reading the rules (below). A Malta QROPS may be the answer for some, but the investment advice that comes with it will be the final determiner on the amount of pension an expat will enjoy during retirement!
The MFSA Rules-
9.5 The Retirement Scheme Administrator shall ensure that the investment manager and/or the investment advisor may either be:
a) a person licensed to carry out investment management services under the Act; or
(b) a person licensed to provide investment management or investment advice to Professional Clients under the Investment Services Act; or
(c) a person established in another Member State or EEA State duly authorised for this activity in accordance with Directives 2009/65/EC, 2004/39/EC, 2006/48/EC, 2002/83/EC and 2011/61/EU, as amended from time to time and which has passported its services in Malta; or
(d) a person which is subject to an equivalent level of regulatory supervision in the jurisdiction where its operations take place having the business organisation, systems, experience and expertise deemed necessary by the MFSA for it to undertake investment management activities or investment advice.
The views expressed in this article are not to be construed as personal advice. You should contact a qualified and ideally regulated adviser in order to obtain up to date personal advice with regard to your own personal circumstances. If you do not then you are acting under your own authority and deemed "execution only". The author does not except any liability for people acting without personalised advice, who base a decision on views expressed in this generic article. Where this article is dated then it is based on legislation as of the date. Legislation changes but articles are rarely updated, although sometimes a new article is written; so, please check for later articles or changes in legislation on official government websites, as this article should not be relied on in isolation.
---
---
Related Stories:
Advise Me