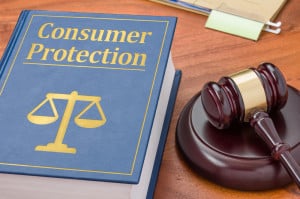 I recently wrote a blog called Final Salary Pension Advice , raising concerns that some expats (or perhaps many) obtain  final salary pension advice without actually speaking to a UK adviser.
Most of the responses I received echoed exactly that, including a client who was about to transfer (in his words) to Friends Provident International in a Momentum SIPP for a value over £500,000. (A £35,000 to £40,000 payday for someone or maybe up to £55,000 if commission paid on the internal funds)  – I will write about that in my next blog.
Final Salary Pension Advice- Treating Customers Fairly
Most comments seemed to confirm that that such final salary pension advice , where there is no UK adviser contact, would fall well below the standards expected of an FCA regulated pension transfer specialist.  My opinion is that such advice under the Treating Customers Fairly rules  does not meet the  outcomes of 3 and 4.
Outcome 3: Consumers are provided with clear information and are kept appropriately informed before, during and after the point of sale.
Outcome 4: Where consumers receive advice, the advice is suitable and takes account of their circumstances.
Who decides who is qualified to give Final Salary Pension Advice?
This is a matter for the UK Treasury and the rules they impose by statute. One  commentator on LinkedIn made the point that there are advisers outside the UK that are perfectly well qualified (by examinations that meet the UK requirements) to provide final salary pension advice. Of that, I have no doubt.
A qualified adviser (with G60/AF3 or other exams insisted upon by the FCA) who moves overseas does not suddenly forget what he or she knows. In fact, there is a strong argument to suggest that the additional experience and knowledge, gained while working outside of the UK, gives the expat adviser an edge over his/her ex-UK colleagues, and we never dispute this.
Only a minority of expat advisers meet these standards and they are often quick to defend their own knowledge and experience, and I absolutely respect this. But, be that as it may, clients that are advised by non-UK firms are no longer covered by the many consumer protections available via UK regulated advisers and regulated products in the U.K.
A UK adviser has stringent capital adequacy rules and PI requirements that are enforced. In the UK every adviser firm contributes to the FSCS fund, that means clients funds are protected in the event of adviser or fund bankruptcy. In the UK all advisers are regularly required to report directly to the FCA (referred to as  Gabriel reporting and our UK office has to do it quarterly) and any discrepancy results in immediate feedback.
Ultimately there is the free and very powerful service called the Financial Ombudsman Service (FOS). We have not found any other ombudsman service outside the UK that focuses on consumer outcomes and protection to the same level.
Outside the UK there is no requirement for an SPS* renewal of knowledge certificate, specific to guaranteed pension transfers and complex investments.
I can I sympathise with highly qualified advisers outside the UK who feel they contribute to expat advice more than a UK adviser. However, if they are based in locations that offer little or no consumer protection (if we are talking about UK pensions) they have to accept that either they have to co-operate with an adviser who does provide all of the consumer protections, or they have to suffer the extra costs and burdens and requirements and re-regulate themselves in the UK to allow them to operate on UK pension transfers. It's what is best for the consumer that counts, surely?
Summary
There is no one size fits all solution that satisfies all parties that wish to give final salary pension advice.  While not perfect, and this may come at additional cost to the client, the cooperation of the UK adviser and the non-UK adviser that work together to provide the best outcome for their mutual client is perhaps as good a solution that can be obtained under the current rules.
On a personal level, despite my having the relevant pension qualifications, having worked for national employee benefits consultancy (that ran final salary pension schemes) for a number of years and having been involved with the setting and testing  of CII examination papers related to pensions- I also need to work with my  UK colleagues for the reasons mentioned, and this is no different to the other non-UK expat advisers that provide final salary pension advice who have to work with UK advisers.
So, despite feeling capable of providing advice on UK pensions, I  have to accept consumer protections are better in the UK and that consumers therefore get a better deal if the advice is rubber-stamped according to the UK rules.
Finally, someone made the point that this is just an additional layer of costs. Well, as one responder put it, surely the small additional cost up front is better value for the consumer that gets the added protections, rather than a lot of costs later on if something goes wrong!
*Statement of Professional Standing
The views expressed in this article are not to be construed as personal advice. You should contact a qualified and ideally regulated adviser in order to obtain up to date personal advice with regard to your own personal circumstances. If you do not then you are acting under your own authority and deemed "execution only". The author does not except any liability for people acting without personalised advice, who base a decision on views expressed in this generic article. Where this article is dated then it is based on legislation as of the date. Legislation changes but articles are rarely updated, although sometimes a new article is written; so, please check for later articles or changes in legislation on official government websites, as this article should not be relied on in isolation.
This article was published on 19th September 2017
---
---
Related Stories:
Advise Me