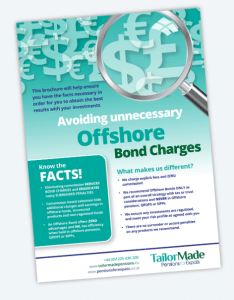 On the 17th January, 2023, International Adviser ran an article about the possible EU ban of commissions on products sold by banks and insurance companies .
Part of the text is here-
A move by the European Union (EU) aimed at banning commissions for the sale of financial products is attracting criticism from member states and industry bodies.
EU financial services chief Mairead McGuinness is set to unveil her 'retail investment strategy' to attract more retail investors into capital markets.
But according to Reuters, the strategy will include a potential ban on commissions for financial advisers distributing banks' and insurers' products.
McGuinness believes this would lead to cheaper products for customers, citing the examples of the UK and the Netherlands, where commissions are banned. She explained that products where commission is paid are, on average, 35% more expensive than those without commission.
A link to the full article can be found here
EU Commissions Ban
We have long been critical of hidden and excessive commission payments by insurance companies.
However, our view there is a place for such payments and stated as much in the article "In places like the UK, where commission was banned some time ago, there is an ever-increasing 'advice gap' developing between those that are willing and able to pay fees separately and the rest. While the ban has resulted in better priced products, this is only really benefitting those that can afford the advice."
So, there is a danger that a ban on commissions, paid by banks and insurance companies may restrict access to savings and investment products.
EU Commissions Ban – Conclusion
Always ask the adviser if there are commissions payable on an investment or insurance product. While we do not accept such payments and only work on a transparent fee basis, we accept that some investors are happy for commission to be paid to the adviser. In such cases, it is really important to understand how much will be paid, any exit fees or restrictions this may impose and whether it is reasonable for the work undertaken. In many cases, it is possible to negotiate better terms and conditions if commissions are reduced.
The views expressed in this article are not to be construed as personal advice. You should contact a qualified and ideally regulated adviser in order to obtain up to date personal advice with regard to your own personal circumstances. If you do not then you are acting under your own authority and deemed "execution only". The author does not except any liability for people acting without personalised advice, who base a decision on views expressed in this generic article. Where this article is dated then it is based on legislation as of the date. Legislation changes but articles are rarely updated, although sometimes a new article is written; so, please check for later articles or changes in legislation on official government websites, as this article should not be relied on in isolation.
---
---
Related Stories:
Advise Me