The UK In / Out Referendum on European Membership
As we approach the date of the referendum on 23rd June we are in close communication with our Money Exchange Specialists regarding the effects of exchange rates between UK Sterling and the other main currencies.
Whichever way Britain decides there is likely to be uncertainty leading up to and after the result of the vote causing volatility in markets and fluctuations in currency exchange rates.
There are some snippets of information selected below from what we receive almost daily and once you have read it you will understand that economists cannot predict the future of sterling and only agree on the fact that it will be extremely volatile especially close to the vote and outcome.
We believe a good defensive strategy is to spread your risk by holding a basket of currencies relevant to you, especially if you are holding cash that is relied upon for short-term income.
Stein PCP has corporate accounts with both Currencies Direct, HiFX and UK Forex that will provide exchange rates than you can access alone. If you would like to open a personal account via Stein please let us know.
During the run in to the voting, if you would like to be kept informed, please let us know and we will forward on the information as it is received.
All good wishes
Stuart
Mob: +34 653 122 716
Email: stuart@steingroup.biz
Information direct from the Foreign Exchange Markets & BOE
Statement from the Bank of England (BOE)
The Bank of England stepped up its warnings about the economic risks if Britain votes to leave the European Union, saying on Thursday that sterling could fall sharply and unemployment would probably rise.
The central bank's interest rate setters — who voted unanimously to keep rates on hold — said that in the event of a vote for so-called Brexit on June 23, households and companies were likely to hold off spending and investment.
"Sterling is also likely to depreciate further, perhaps sharply. This combination of influences … could lead to a materially lower path for growth and notably higher path for inflation," the BoE said in its latest economic forecasts.
11th May, 2016
New record for Britain's trade deficit
By Callum McGrouther, Corporate Dealer Figures coming out from the Office for National Statistics yesterday showed that Britain's trade deficit with other European Union countries is currently at a record high, stretching in the first 3 months of 2016 by £0.7bn to £23.9bn. These figures have caused animosity in the referendum campaign as many who are backing a Brexit are hinting that due to the size of the UKs trade deficit, other EU members will encourage the UK to gain further access to the European single market, should a Brexit take place. With uncertainty impacting heavily on the markets, this sentiment could potentially cause voters to change their tune.
A possible sterling depreciation
In the instance of a Brexit, the pound could fall as much as 20% in the instant aftermath of the referendum next month. According to the National Institute of Economic and Social research, ''Inflation would jump dramatically as sterling depreciates'', bringing fresh concerns to the potential growth and overall health of the UK economy.
10th May 2016
Significant changes in British Chamber of Commerce survey on Brexit
By Lee Chappell, Corporate Dealer
The British Chambers of Commerce stated yesterday that of its 2,200 members, 54% would vote to remain in the EU. This shows a small yet significant movement from February's survey, which showed 60% would vote to stay, confirming a view from investors that this election is going to be much tighter than people first thought. With uncertainty rife in the market surrounding a Brexit, rates are expected to become extremely volatile in the election month of June.
4th May, 2016
Pound gets a knock back
By Phil McHugh, Trading Floor Manager
Last week the pound rallied across the currency markets amid perceived momentum in the "Bremain" camp. We are also seeing some louder voices for a UK rate rise later in 2016 which added to the momentum. However, yesterday's weak data from UK PMI Manufacturing knocked the wind out of its sails and it has weakened against the USD and the EUR.
The manufacturing data came in below 50 at 49.2 and highlights a slowing economy as we get closer to the referendum. Today, we have UK PMI construction which is also expected to be slightly weaker than the previous release which could add further selling pressure for the pound.
27th April, 2016
Pound Marches Higher
By Phil McHugh, Trading Floor Manager
The Pound has continued its good run across the markets, pushing higher against the Euro and the USD after a pronounced period of weakness. The move can largely be attributed to some relief in Brexit fears with the remain campaign having a good week of momentum. However, we still have just under two months to go and the pendulum could easily swing back the other way. For now, it some welcome relief for the pound after a sustained period of selling pressure.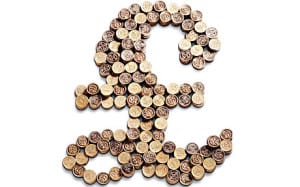 The views expressed in this article are not to be construed as personal advice. You should contact a qualified and ideally regulated adviser in order to obtain up to date personal advice with regard to your own personal circumstances. If you do not then you are acting under your own authority and deemed "execution only". The author does not except any liability for people acting without personalised advice, who base a decision on views expressed in this generic article. Where this article is dated then it is based on legislation as of the date. Legislation changes but articles are rarely updated, although sometimes a new article is written; so, please check for later articles or changes in legislation on official government websites, as this article should not be relied on in isolation.
---
---
Related Stories:
Advise Me