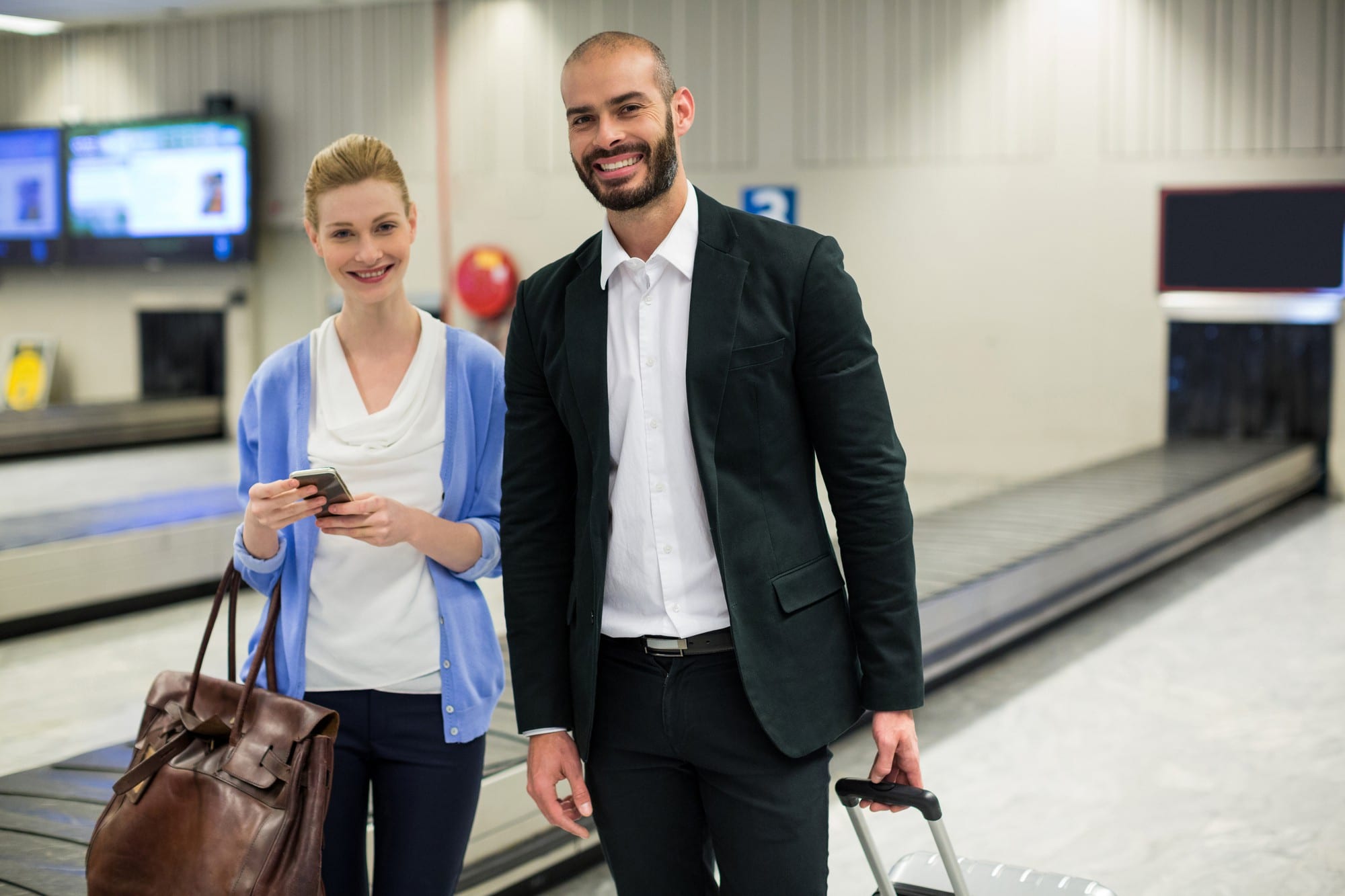 Image by wavebreakmedia_micro on Freepik
A passport is the most important tool every traveler needs.
Passports are the keys to international travel. Each country grants different access to other countries and has specific restrictions. Unfortunately, there is no passport that gets you into every country on the planet. 
Passports can be ranked by different means. A traveler looking to do business in a number of countries may be interested in a passport's mobility ranking and investment status. On the other hand, someone considering a residence, and potential citizenship in a new country, will also look at cost of living and quality of life statistics. 
Different Lists for Different People 
Global Citizen Solutions offers two lists. The first, the best passports for expats, includes a number of factors important to those living abroad. The second, the top 'power' passports, is based strictly on how many countries you can easily enter. 
Foyer Health ranks passports only on mobility, meaning that travelers can enter with no need for a separate visa. 
Nomad Capitalist has rankings for passports, also based on ease of mobility. Additionally, they list the countries with the newer digital nomad visas for those who want to work outside their native country. 
Global Citizen Rankings 
The Global Citizen Solutions company (owned by Arton Capital) produces the Global Passport Index, which uses data from various international institutions and multilateral organizations such as The World Bank, the World Economic Forum, and the Sustainable Development Report. 
The ranking is a result of combining countries' scores from three separate categories: 
Enhanced Mobility Index

, which determines how many countries or territories the traveler can enter without a visa or where they can get a visa on arrival.

 

Quality-of-Life Index

, which looks at the overall quality of life in a country, including sustainable development, freedom, environmental performance, migrant acceptance, happiness, and cost of living.  

 

Investment Index

, which examines the country's Gross National Income (GNI) and personal taxation rate, among other factors.

 
Top 10 Passports for Expats 
This list is meant explicitly for those who intend to live in another country. For this reason, the Global Passport Index ranking combines the scores from all three indexes and ranks these countries' passports in this order: 
Germany

United States

Sweden

Denmark

The Netherlands

Finland

United Kingdom

Canada

Norway

Switzerland

 
Germany grabbed the number one spot through the combination of scores it received in the three categories: 
3rd in the Enhanced Mobility Index

 

11th in the Investment Index

 

5th in the Quality of Life Index

 
Top Power Passports 
In the Global Passport Power Rank system, passports of the world are ranked entirely on their Mobility Score. In this case, the score corresponds to the number of other countries a traveler can enter without a separate visa or where they can get a visa upon arrival.  
United Arab Emirates – stands alone in the 1

st

category, with a Mobility Score of 180.

Mobility score of 173: Sweden, Germany, Finland, Luxembourg, Spain, France, Italy, Netherlands,

Austria, Switzerland, and South Korea.

Mobility score of 172: Norway, Poland, Ireland, UK, US, and New Zealand.

Mobility score of 171: Czech Republic, Greece, Lithuania, Hungary, Japan, Canada, and Australia.

Mobility score of 170: Singapore, Malta, and Slovakia.
Henley Passport Index 
Foyer Global Health produces an annual ranking of 'power passports.' The firm uses the mobility factor to rank passports. However, the scoring system is based on a different source of information and is calculated differently.  
They compare data from the International Air Transport Association (IATA), to determine how many countries each passport allows access to, without a visa. 
If a visa is required for a traveler to be able to cross a border, no points are awarded. Hence, only access without a visa can earn a point. Therefore, those with the most points are considered the most 'powerful' passports, meaning those that allow access to the largest number of foreign destinations. 
Top 10 Power Passports 
Japan (193 destinations)

Singapore

and South Korea (192)

Germany

and Spain (190)

Finland, Italy and Luxembourg (189)

Austria, Denmark, Netherlands, Sweden (188)

France, Ireland, Portugal, United Kingdom (187)

Belgium, Czech Republic, New Zealand, Norway, Switzerland, USA (186)

Australia, Canada, Greece, Malta (185) 

Hungary, Poland (184)

Lithuania, Slovakia (183)

 
Nomad Passport Index Top 10 
The Nomad Passport Index is published by Nomad Capitalist. Here, the rankings are based on nearly twenty unique sources. They use the categories they believe are important to citizens and potential citizens of each given country.  
For example, these include travel, taxation, dual citizenship, perception, and freedom. 
United Arab Emirates – The UAB entered the top ten for the first time this year, jumping straight to number one from 35th last year. This is

largely due to changes allowing foreigners to apply for dual citizenship, and its mobility, business-friendly environment, and tax system.

 

Luxembourg

 

Switzerland

 

Ireland

 

Portugal

 

Germany

 

Czech Republic

New Zealand

 

Sweden

 

Finland

 
Digital Nomad Visas 
More people are using technology to work remotely. Consequently, many countries are learning about the benefits these digital nomads can bring with them, namely money.  
Travelers who want to work in another country, but are not looking for a lengthy stay, are looking for countries who will grant them a visa allowing them to work. 
A digital nomad visa allows you to legally work remotely away from your country of residence. A tourist visa doesn't give you that right. 
There are currently 33 countries offering their digital nomad visa programs. Additionally, there are 11 more countries that are about to launch theirs. 
The granted visas are usually valid for 12 months or more, provide multiple entries, and can or cannot be renewed for an extension, depending on the country. 
You have to meet the country's requirements first, such as proof of sufficient funds and health insurance. 
Nomad Capitalist has compiled a list of countries where digital workers will find easier access to pertinent visas. These are not ranked in any order, but are listed alphabetically and by region. 
See also:
Financial Challenges of Moving Abroad
Remote Work is Changing Real Estate
Aisa International, s.r.o. is a wealth management firm with an award-winning team who provides investment advice, financial planning, and asset management for U.S., U.K., and E.U. expatriate citizens residing abroad. Holding all current regulatory licenses, including the FCA license in the UK and the Investment Licence in the European Union, Aisa International is uniquely qualified to provide personal financial advice for U.K. pensioners living outside of the U.K. Headquartered in Prague, Czech Republic, Aisa International serves its global clients where they reside through its OpesFidelio network of highly-qualified advisors. For more information, please visit www.asiainternational.cz. 
The views expressed in this article are not to be construed as personal advice. Therefore, you should contact a qualified, and ideally, regulated adviser in order to obtain up-to-date personal advice with regard to your own personal circumstances. Consequently, if you do not, then you are acting under your own authority and deemed "execution only". The author does not accept any liability for people acting without personalised advice, who base a decision on views expressed in this generic article. Importantly, where this article is dated then it is based on legislation as of the date. Legislation changes but articles are rarely updated, although sometimes a new article is written; so, please check for later articles or changes in legislation on official government websites, as this article should not be relied on in isolation. 
---
---
Related Stories:
Advise Me