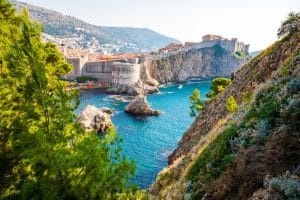 The fast-growing former Yugoslav nation of Croatia could be getting a big economic boost after officially switching to the euro and joining Europe's borderless Schengen area earlier this month.
It makes traveling and doing business easier now, removing the hassle of currency exchange for Croats going abroad and for thousands of tourists who visit the Balkan country each year for work or to enjoy its stunning nature.
With its picturesque coastline, extensive natural parks, and historically significant towns like Dubrovnik, the Adriatic nation is already a top European destination among world travelers.
As it joins the 19 other EU member states in the eurozone that are already using the currency, Croatia will also continue to use its own, the kuna, until January next year.
Uncertainty Looms Over Rising Prices
Even though prices in Croatia have already been tied to the euro for years, there is some speculation that the switch to a single currency will drive up the cost of living and fuel inflation.
As a tourism hotspot, prices have steadily risen over the past decade, and it already experienced the same record inflation as the rest of the EU beginning in 2022.
Adopting the euro is a natural progression for a country where the single currency already accounts for half of its total bank deposits and 60% of overall loans — more than any country outside the eurozone.
Croatia is a small economy that is well integrated with the euro area through trade and financial linkages. It has a population of around 4 million and its GDP accounts for about 0.5% of the Euro area GDP, according to the European Central Bank (ECB).
Economically, Croatia is similar to that of the euro area as a whole, with industry (including construction) and services contributing around 25% and 72% respectively.
Tourism dominates Croatia's services sector, with revenues accounting for around 19% of GDP in 2019 – by far the largest among the EU Member States.
Officials Feel the Economic Impact Will be Positive Overall
Being that tourism also has sizeable spillovers to other sectors of the economy, the ECB expects the Croatian economy to benefit from the switch to a single currency.
Additionally, the integration of the Euro eliminates currency risk, lowers transaction and borrowing costs, and positively impacts foreign trade (especially tourism).
Any costs and risks associated with the adoption of the euro are expected to be relatively small and mainly one-off, such as changeover costs or the risk of unjustified price increases – against which Croatian authorities have implemented several measures, – according to the ECB.
Despite the concern and confusion surrounding the Croatian euro introduction, ongoing inflation, and price hikes, prices for an array of products actually fell back in December last year.
According to the Croatian Bureau of Statistics (CBS), at the end of 2022, prices were on average 0.3% lower than in November, bringing the annual inflation rate down from 13.5% in November to 13.1% at the end of December.
Looking at the annual average, consumer prices last year were 10.8% higher than they were just one year before – but that was on par with the rest of Europe.
Not Everyone is Convinced
However, the departure from the kuna has not been without controversy as the switch to the euro has left many Croatians convinced that cafes, retailers, and service providers will take advantage by increasing prices.
The controversy has been raging so fiercely that Croatia's government felt it had to intervene, warning retailers that there would be zero tolerance for unjustified price hikes.
According to BBC News, the government ordered retailers to ensure prices were no higher than their level on 31 December.
Say Goodbye to Travel Boundaries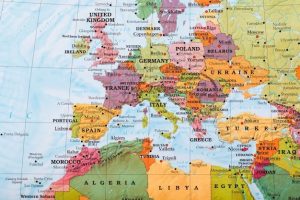 Also new in 2023, people will not have to stop for border checks as they pass between Croatia and the rest of the Schengen area – the world's largest free-travel area.
Seen as one of the main achievements of European integration, joining Europe's ID-check-free zone means Croats will now be among almost 420 million people who are free to roam its 27 member countries without passports for work or leisure.
It marks a fresh start for the small Balkan nation that captured international attention three decades ago as the site of a brutal war that left nearly a quarter of its economy in ruins.
The Welcome News is Not Without Controversy
Although Croatia received unanimous support from all 26 member states to join the Schengen zone, Bulgaria and Romania were rejected from joining the free-travel area with states citing concerns about illegal migration stemming from the Western Balkans.
After fierce debate in December, Austria blocked Romania and Bulgaria, citing a lack of preparedness.
The Netherlands supported Romania's bid but opposed Bulgaria's over what it calls, "unaddressed rule-of-law concerns and pending pieces of legislation to tackle corruption and organised crime."
Ireland and Cyprus are the two other countries that are part of the EU but aren't part of the Schengen Zone.
The Costs of Tourism
Renowned as an Instagram-worthy yachting and sailing haven, Croatia is probably best known in pop culture as one of the main filming locations for HBO's ubiquitous Game of Thrones series.
But, as it now becomes much more accessible, it remains to be seen whether it also becomes a more expensive destination in 2023.
                                                                         ###
The views expressed in this article are not to be construed as personal advice. You should contact a qualified and ideally regulated adviser in order to obtain up to date personal advice with regard to your own personal circumstances. If you do not then you are acting under your own authority and deemed "execution only". The author does not accept any liability for people acting without personalised advice, who base a decision on views expressed in this generic article. Where this article is dated then it is based on legislation as of the date. Legislation changes but articles are rarely updated, although sometimes a new article is written; so, please check for later articles or changes in legislation on official government websites, as this article should not be relied on in isolation.
---
---
Related Stories:
Advise Me