Generali Vision Plan Savings Review
---
---
Readers rate this product on average:
If you have this product, then please share your views, as your opinion and ratings are important to others.

 TailorMade Ratings:
Fund Access 1.5
/ 5
Charges 1.5
/ 5
Accessibility 1.0
/ 5
---
---
Pros
Widely available and sold
Offers some tax protection in certain jurisdictions
It could be considered for a 5 years investment term where no withdrawals required
If kept running to original planned term then may promote savings concept
---
---
Cons
No flexibility of full withdrawal or full access in the early years without penalty
Many countries do not recognise any tax concessions
Commission wipes out all initial investments made making this an extremely expensive option
Does not provide full access to lowest cost funds and passive trackers
---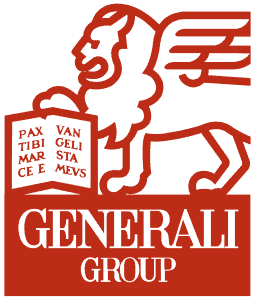 Generali Worldwide is a wholly-owned subsidiary of the Generali Group. Founded on the strength of this international presence and wide-ranging expertise, Generali Worldwide specialises in offering life-insurance-based wealth management and employee benefit solutions to a global audience, including multi-national organisations, international expatriates and local resident populations in licensed territories. This review is focused on the Generali Vision Plan.
The company's head office is based in Guernsey, a premier international financial centre, and is a Registered Insurer under the Insurance Business (Bailiwick of Guernsey) law, 2002 (as amended). It is also an authorised insurer in the Bahamas, British Virgin Islands, Cayman Islands, Hong Kong, Jersey and Singapore.
Read other product reviews here ›
Want an independent view?
Visit Expat Money Expert ›
---
Most helpful Generali Vision Plan Savings Review
"
I wish I had read this article 4 years ago. The plan delivered zero growth mainly and the early redemption charges are quite startling. You are left with the choice of withdrawing and chalking it up to experience or continuing to put good money after bad.
"
Other reviews by verified customers of Generali Vision Plan Savings
Other Reviews
"
@antonio caprai. Can't agree with you. Thanks for the clarification but I think this whole website is great - do not understand why you think what is written on this page is fake? It is just balanced, but allows you to write your own comments. You write you effectively lose "100% of what you put in the fund for the first 28 months (in case of a 30 years plan). Interesting this was not mentioned clearly on this page" It is mentioned clearly in the surrender section and the first thing in the Quick Summary!! And in the " cons" section at the top. Maybe you want an unbalanced review that just says Generali is rubbish, but that is not what these guys do? Chris Lean does great blogs and is a quality guy. NOTE TO EDITOR: Keep up the good work as you have a loyal group of fellow advisers following you.
"
- Regulated Adviser Comment
"
These are ridiculous requirements to discourage you from even attempting to get the surrender value: Who would have their original documents from 10 years + ? If you wish to surrender your policy, please can you send the following documents to our offices in Guernsey; 1. Original Surrender Request Form (attached for completion) 2. Original Policy Schedule 3. Certified/notarized copy of your passport/s 4. Certified/notarized copy of a recent utility bill or bank statement (A&B List of Acceptable documents attached for your reference) 5. ITC Form (attached for completion) 6. Original Signed Indicative Surrender Valuation
"
"
It is an absolute scam, to be avoid like a plague! Simply google for Generali Vision complaints and document yourself before you get into this! Anything written on this page is totally fake. It is not flexible (you would lose most of your money as soon as you would change your mind and prefer to decrease the premiums) and the costs are not just the 4.05 each month, but effectively 100% of what you put in the fund for the first 28 months (in case of a 30 years plan). Interesting this was not mentioned clearly on this page
"
"
I was tricked in to signing up on this policy by a financial advisor (xxxxxin Geneva) even though I told him I didn't want something that would lock me in for the long-term. He assured me this policy was the right thing for me and promised to get all the paperwork to me the following week. Like a fool, I trusted him and signed up. It was only when it came to wanting to get out of the policy he decided to point out the fact that I would have to pay the remaining 26 years fees (equal to about 50% of what the policy was worth). So I'm locked in to this now and have to make it work for me. xxxx did the bare minimum. If anyone comes across this guy (I believe he's now working for a small start-up in Basel) slam the door in his face/ hang up the phone. In my opinion, he is a self-serving crook who should be shot out of a cannon, preferably at a large brick wall.
"
"
Hello there! I just want to offer you a big thumbs up for the excellent info you've got here on this post. I am going to be coming back to your web site to get more soon.
"
"
Hello there I am so excited I found your blog, I really found you by error, while I was searching on Digg for something else, Nonetheless I am here now and would just like to say many thanks for a marvellous post and a all round exciting blog (I also love the theme/design), I don't have time to read it all at the moment but I have book-marked it and also added your RSS feeds, so when I have time I will be back to read a great deal more, Please do keep up the awesome work.
"
"
Good day! Do you use Twitter? I'd like to follow you if that would be ok. I'Äm definitely enjoying your blog and look forward to new updates.
"
"
I was recommended to look at this website by my cousin. I am just now not certain if this blog is written by him, as I did not think anyone else understood this subject with this depth of detail. You're wonderful! Thanks!
"
"
Your article is surprising. The clarity in your review is just excellent and I can assume you're an expert on this subject. Thanks a million and please continue the gratifying work.
"
"
I am genuinely pleased to read this webpage stories which carries lots of valuable facts, many thanks for providing such statistics.
"
"
Hurrah, that's what I was looking for, what great data! present right here at this internet site, thanks a lot for this web page
"
"
This is my first visit to this web page and I found it is actually fruitful in support of me, keep up posting such articles.
"
"
I just couldn' not leave your website before saying how I love the information here. I will be back frequently to check out new reviews and stories.
"
"
Thanks for a very informative site. I've been on a mission of trying to find this information, and I am pleased I have now found it. This is the only place I have been able to get that type of information written in such an ideal manner!
"
"
Highly descriptive post, I loved that bit. Will there be described as a part 2?'
"
"
Thanks for any marvelous posting! I quite enjoyed reading it, you may well be a great author.I am going to always bookmark your blog and will often keep coming back at some point. I wish to encourage anyone to ultimately continue your great work, possess a nice day!
"
"
Thank you for the good writeup. It if truth be told used to be a leisure account it. You have made a complicated policy easy to understand! I will send you an email for further correspondence.
"
"
Greetings from Los Angeles! I decided to browse your website in my iphone during lunch break. I love the knowledge you present here and can'not wait to take a look as I get back home. I'am surprised at how quick your site loaded in my phone .. I am not using WIFI, just 3G .. Anyways, great blog!
"
"
Really informative forum. Thanks again. Want more.
"
"
I love what you guys are up too. Such clever work and reporting! Keep up the very good works guys I've added you guys to blogroll.
"
"
this was an exceptionally nice post. Spending some time and actual effort to create a really good article...
"
"
I love what you guys are up too. Such clever work and reporting! Keep up the very good works guys I've added you guys to blogroll.
"
"
STAY AWAY FROM GENERALI IF YOU DONT WANT TO LOSE YOUR MONEY! Our investment horror story... We put in our hard-earned money up to a total of 110,000 USD. Because of their 'expertise' in fund management, the value sank to 103,000 USD. Now, because we have to pre terminate, that will pay us only USD 81,000. Put your money somewhere else.
"
- Francis-Ferdinand C. Cinco
"
Nice read, I just passed this onto a friend who was doing some research on that. And he actually bought me lunch as I found it for him which made me smile. Thus let me rephrase that, thanks for lunch!
"
"
Hello I am Kavin, its my first time to commenting anyplace. When I read this I thought I would also create a comment due to this brilliant piece of writing.
"
"
Concur on the first review. After 2 years my work circumstances changed and asked for a partial surrender. Even though we were happy with the surrender amount the process was more painful than pulling teeth. Identity confirmations, signed statements, document copies etc. Even then took their sweet time to transfer. From the point of getting the surrender estimates to getting your money took over 4 months, 3 DHL document shipments, uncountable emails and phone calls to the FA (Generali will not answer directly to their clients). Even got the FA pissed off by the length of the process. Learnt my lesson. Do your own research before jumping in. Lots of other products out there that provide much better service that Generali.
"
"
Saved as being a favorite, I really like your web site!
"
"
Very negative personal experience. I agree with those saying you have to think twice before starting with Generali Vision (Generali Policy). If something is going wrong with your earnings (unemployment, salary decrease, etc) and you need to ask for Partial or Total encashment – first, you will lose a lot (up to 50% of your paid amount). Secondly, they will do everything not to pay you YOUR money. The deadlines are not respected, you have to push them to get any feedback, they are always not satisfied with documents provided, nobody can confirm what is required, all requirements are different. For Proof of Address they request such a huge and complicated document list that you feel you deal with Secret Service not an investment company. If you are not 100% sure you will be absolutely stable for the next 15 years min – you better run from their advisors.
"
"
I also have 1 of these plans (for 3 years now) and see it as a terrible mistake. Steer well clear.
"
"
I had one of these plans, advised to be invested over 20 years, and then wanted the money back after 4 years. My statement said it was worth more than I had put in (just!) but what i was offered back was derisory. I lost a lot of money and I recommend people should think twice before they take out one of these plans.
"
"
As an adviser who has recommended many of these plans over the years, I believe that this article does not highlight sufficiently the benefit of regular savings for clients. It is better to do something, rather than nothing, and end up with nothing! I like the support offered by Generali which I think is a good company.
"
---
---
Policy Currency: The Generali Vision Plan may be denominated in US dollar, GB pound, Hong Kong dollar, Japanese yen or Euro. Benefits will be paid in the plan currency.
Why choose the Generali Vision Plan: Leading Fund Houses offer a wide choice of investment funds. Investment choice through a selection of more than 200 top performing investment options, from leading fund houses, to match a wide variety of investment profiles. Over 750 funds, external funds can be selected for additional fees.
Generali Vision Plan promotion: What does Generali write about their own Generali Vision Plan? Whatever you plan for your future, you will need financial resources available at the right time to be able to achieve the things you want. Vision is a regular premium investment solution that is designed to meet your changing needs throughout your life.So, if you are interested in building a brighter future for you and your family, look no further than than the Generali Vision Plan.
Eligibility: Generali Vision Savings Plan is a regular premium, whole of life, life assurance contract issued by Generali International. It is available to most international investors outside of main regulated territories such as the UK, the U.S.A. and Australia. Generali also offer a range of individual unit-linked regular and single premium-based savings, retirement and investment plans and an open-architecture portfolio bond along with Group retirement and savings products, Group Life and Disability and Healthcare products.
Minimums: The minimum regular premiums for terms of more than 10 years are USD150 monthly, USD450 quarterly or USD1,800 annually. The minimum premiums of the Generali Vision Plan for terms of less than 10 years are three times these amounts.For Singapore residents the minimum premiums increase to USD417 monthly, USD1,250 quarterly, or USD5,000 annually. For a Generali Vision Plan with a premium payment term of less than 10 years the minimum annualised regular premium is USD50,000 divided by the premium payment term. The payment term is selected at outset for a minimum of five years although contributions may be continued after this time.
Charges: This will depend on the type of plan you take out from Generali as they offer different charging structures largely linked to the amount of commission or earnings being taken by the third party salesman or adviser.

Initial Period: The Initial Period is determined by the Premium Payment Term of your Plan. It is the period after Plan commencement during which Initial Units are allocated. The Initial Period (in years) is equal to the total administration fees due over the Premium Payment Term (see "Administration Fee" in section 10 "Fees and Charges" for further details) divided by the initial annualised Regular Premium. (If the premium payment frequency of your Plan is monthly, your annualised Regular Premium is the monthly premium multiplied by 12.)

In summary, Initial Units incur additional charges at commencement, and then throughout the term and may be worthless if you cancel the policy early.

Where a Premium Payment Term of five years or more is selected at Plan commencement:
Payable up to year 5 2.75% per annum of total Regular Premiums due from Plan commencement to the relevant Plan Anniversary.
Payable after year 5 2% per annum of total Regular Premiums due from Plan commencement to the relevant Plan Anniversary

Where a Premium Payment Term of ten years or more is selected at Plan commencement:
Payable up to year 10 2% per annum of total Regular Premiums due from Plan commencement to the relevant Plan Anniversary.
Payable after year 10 0.3% per annum of total Regular Premiums due from Plan commencement to the relevant Plan Anniversary.

Are charges explicit: Well, if you can understand all of the above, then yes! The issue is that a bit like a new mobile phone contract, there are so many options then it becomes information overload.
Surrender of the Generali Vision Plan: A partial surrender on your Generali Vision Plan may be treated as a one-off withdrawal. Further details on how it is treated is available in the relevant brochure. A full encashment results in penalties being applied through surrender charges linked to the term of the policy. In essence, all your premiums are forfeited if surrendered during the initial period. For a 25 year plan, this period would be 23 months.

It is important to be aware that the Generali Vision Plan is a long term savings plan, if you decided to cancel the plan early you could lose a large proportion of the money you have saved, we have heard that as much as 50% of the value of the plan value can be lost by surrendering the Generali Vision Plan early.

Documents

Generali International Vision Savings Plan Brochure
Generali International Vision Savings Plan Terms and Conditions
---
---
Quick Summary from TailorMade
---
We think that this product is summarised by understanding that, in essence, all your premiums are forfeited if surrendered during the initial period. For a 25 year plan, this period would be 23 months. So if you are recommended to take out a 25 year policy, and then attempt to access your money after 2 years, you will receive back nothing.
As these types of plans go, the Generali Vision Plan is similar to many in the offshore market place. In the 1990s this may have been a top option but in 2016 it lacks the transparency of the latest plans available from territories such as the UK, the USA and parts of Europe; ultimately, the Generali Vision Plan is an expensive option when compared with a pure platform plan. The standard Generali Vision funds have high ongoing fees when directly compared to platform or direct offerings from fund houses via the UK or the USA.
There is no doubt that a Generali Vision Plan will do exactly what it says it will do if held to maturity, but any attempt to take proceeds early in the plans life, or make it paid up, will result in access penalties or higher charges on the remaining invested funds, or both.
However, some people require help when making disciplined decisions and will welcome the fact that a plan is written to a set target date and cannot be accessed; some people wish to deliberately lock-up their funds. Therefore, potential investors have to weigh up the benefits of locking up their investments and not having the flexibility to access their investment earlier without surrender charges applied.
NOTE: The Generali Vision Plan provides the option of lump sum commission to its distributors ( in the industry this is called indemnified or up-front commission) and it has a successful network of distributing agents throughout the world excluding the main regulated territories. Not all distributing agents have regulation or financial qualifications and may not be aware of the other saving plan options available.
WARNING: Costs and information is correct as of July 2016. Please refer to a brochure from the company for current up to date information and any changes on costs or information. You should not buy based purely on information contained within this article and EME do not accept liability for purchases. If you have any doubts then please speak with your financial adviser or a representative of the company for further advice.
If the provider improves or amends its terms then EME would like to hear from them to amend the review page accordingly, and providers are encouraged to comment on errors or omissions to ensure that readers have the latest and correct information.
---
You can view the details of the Generali Vision Plan and other plans here at an independent website.
---
---
Would you recommend this product?
Please help us rate this product and give your comments. Your feedback is important to others.
Read your reviews here ›
The Editor reserves the right to edit and remove contentious comments and may contact you to verify your comments.
---
---
---
1
/ 5
| | |
| --- | --- |
| Charges | Overall charges greater than 8% per annum. |
| Funds | Limited selected range of collectives or mirror funds with upfront additional charges (Bid/Offer spread) or initial "capital" units. |
| Accessibility | To avoid access penalties, only accessible after establishment period of 8 years or longer, or total loss of fund or severe penalties in establishment period of 12-24 months or longer. |
| Overall Assessment | A commission-based adviser's product. Not recommended under any circumstances. |
---
2
/ 5
| | |
| --- | --- |
| Charges | Overall charges greater than 5% per annum. |
| Funds | In-house range of collectives or mirror funds with upfront additional charges (Bid/Offer spread). |
| Accessibility | Penalties resulting in loss of fund value may exist for 5 years – 8 years, or total loss of fund or severe penalties in establishment period of 12-24 months or longer. |
| Overall Assessment | A predominantly commission-based adviser's product with limited use or appeal. |
---
3
/ 5
| | |
| --- | --- |
| Charges | Overall charges between 2.5% and 5% per annum. |
| Funds | In-house or limited range of collectives or mirror funds with no Bid/Offer spread. |
| Accessibility | To avoid access penalties, only typically accessible after establishment period of 12-24 months or longer, but with no penalties thereafter. |
| Overall Assessment | For those seeking lock-in target dates (perhaps with guarantees) over 5 years. |
---
4
/ 5
| | |
| --- | --- |
| Charges | Overall charges less than 2.5% per annum. |
| Funds | Full range of collectives with no Bid/Offer spread and rebates on charges reducing annual costs. |
| Accessibility | Immediate within 60 days without any penalties on any item. |
| Overall Assessment | Recommended for some situations and some people. |
---
5
/ 5
| | |
| --- | --- |
| Charges | Overall charges less than 1.6% per annum. |
| Funds | Includes ETPs (passive) and Individualised accessible collectives with no Bid/Offer spread and clean share classes for lowest annual costs. |
| Accessibility | Immediate within 30 days without any penalties on any item. |
| Overall Assessment | Recommended for most situations and most people. |
---
---
---