Pension lifetime allowance- fixed protection for UK pensions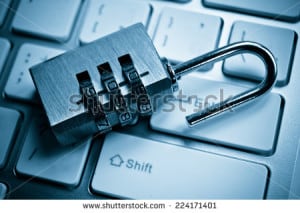 There have been recent changes to the pension lifetime allowance – the maximum pensions savings you can build up without a pension lifetime allowance charge will come into force on 6 April 2016.
Lifetime Allowance Tax Charge 
The pension lifetime allowance is the maximum pensions savings you can build up without a tax charge over your lifetime. It is currently £1.25 million but will reduce to £1 million on 6 April 2016. More detailed information can be found here (Pension lifetime allowance)
Fixed Protection or Individual Protection
There will be two types of protection available to those who want to apply for protection against the drop in the lifetime allowance in 2016, one called fixed protection 2016 and one called individual protection 2016
To say which is the better protection against the lifetime allowance tax charge is not possible without a proper review from a pension specialist. For example, the lifetime allowance calculation regarding final salary schemes, benefits already taken, future pension contributions and future fund growth all make the argument for advice stronger.
Fixed Protection
This blog will look at one of these lifetime allowance protections available, Fixed Protection
Fixed protection 2016 will give pension investors a fixed lifetime allowance of £1.25 million, whatever the value of the current pension.
But, and it is a big but,  people need to make sure that  they understand this only works if they  cease to contribute to pension schemes in the future.
Should any contribution be made  to a money purchase scheme or extra benefits accrues in a final salary scheme above the basic annual increases( see link above ) then the  fixed protection 2016 will revert back to the standard lifetime allowance at that time.
A very expensive mistake!
 Fixed protection 2016 will need to be applied for when the forms are available from HMRC  and before 6 April 2016
The views expressed in this article are not to be construed as personal advice. You should contact a qualified and ideally regulated adviser in order to obtain up to date personal advice with regard to your own personal circumstances. If you do not then you are acting under your own authority and deemed "execution only". The author does not except any liability for people acting without personalised advice, who base a decision on views expressed in this generic article. Where this article is dated then it is based on legislation as of the date. Legislation changes but articles are rarely updated, although sometimes a new article is written; so, please check for later articles or changes in legislation on official government websites, as this article should not be relied on in isolation.
---
---
Related Stories:
Advise Me