Gibraltar QROPS- New investment rules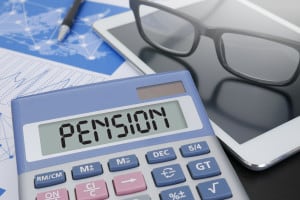 Gibraltar QROPS reputation may have been improved with new investment rules just announced.
On 31st March, the new enhanced pension regulation was introduced in a bid for Gibraltar to retain its QROPS status in April…. And, what a breath of fresh air it was too!
Gibraltar QROPS come under the regulation of personal pension schemes- these are clearly for normal retail clients. It is therefore entirely appropriate that the use of non-retail investments within a Gibraltar pension is now longer allowed, and trustees will now issue their own guidelines to follow the new regulations.
(However, we should also caveat this with the statement that other jurisdictions should still be considered and also any balanced advice must include UK pensions retained in the UK as well, before moving any UK pension to a QROPS.)
Gibraltar QROPS- investments
We have already seen one QROPS trustee provide basic guidelines on structured notes, avoiding the higher risk institutional only (non-retail) structured notes that have been sold to many first time investors that have lost substantial funds.
These professional only notes, and other non-retail investments, made a lot of money for the salespeople but had an unacceptable level of risk and illiquidity, often resulting in loss as an inevitable result.
One can only assume that existing non-complying structured notes will be allowed to mature and any future notes will have to follow the new guidelines
Summary
For the retail investor, this is good news and will hopefully be a large step in bolstering the reputation of Gibraltar as an offshore pension provider.
The views expressed in this article are not to be construed as personal advice. You should contact a qualified and ideally regulated adviser in order to obtain up to date personal advice with regard to your own personal circumstances. If you do not then you are acting under your own authority and deemed "execution only". The author does not except any liability for people acting without personalised advice, who base a decision on views expressed in this generic article. Where this article is dated then it is based on legislation as of the date. Legislation changes but articles are rarely updated, although sometimes a new article is written; so, please check for later articles or changes in legislation on official government websites, as this article should not be relied on in isolation.
This article was published on 3th April 2017
---
---
Related Stories:
Advise Me