Are you an expat retiring overseas with a British UK Pension?
…THEN LISTEN TO OUR REGULATED EXPERTS & DOWNLOAD THE BROCHURE…
Guidance on pensions and retiring overseas for expats
When retiring you can easily lose out financially when transferring your British pension. Take action to STOP THAT HAPPENING – start by watching this short video.
Do you need to know…
Should you transfer your UK pension or leave it where it is?
How to avoid paying tax twice on your pension income?
How to manage your pension investments if outside the UK?
What happens when your beneficiaries live in another country?
The difference between QROPS and International SIPPs?
The best way of accessing your pension when overseas?
---
We can advise you on all of the above, and are qualified to advise as we are separately regulated in the UK, EU and the USA. In fact, we have regulated companies in 5 countries and have won multiple awards from several different publishers including the FT.
Our recommendation is that you should only deal with a fee-based adviser who will help you stay on track for your retirement. If you have been advised to transfer to a QROPS, we often find you need to take urgent action to improve your future retirement prospects.
What we can do for you
Advise on your tax position
Analyse your pension and investment management
Recommend options & best course of action
Provide holistic advice for you and your family
Ensure fees and charges are transparent
Advise the best way of accessing your pension
---
Don't miss out unnecessarily, or be forced to continue working after retirement. Take action now to avoid a reduced pension income in retirement.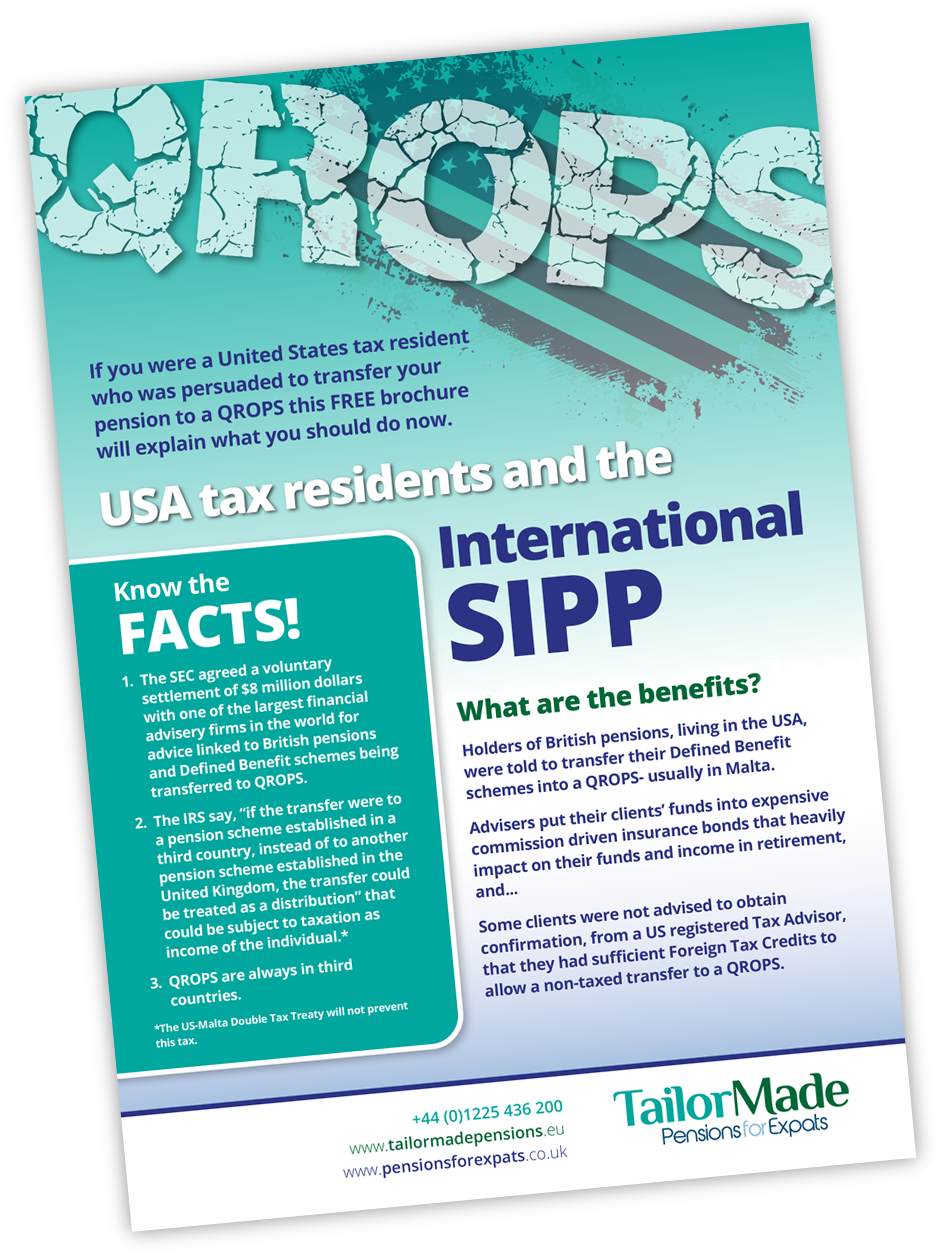 …START BY ACCESSING

YOUR FREE BROCHURE

NOW…

---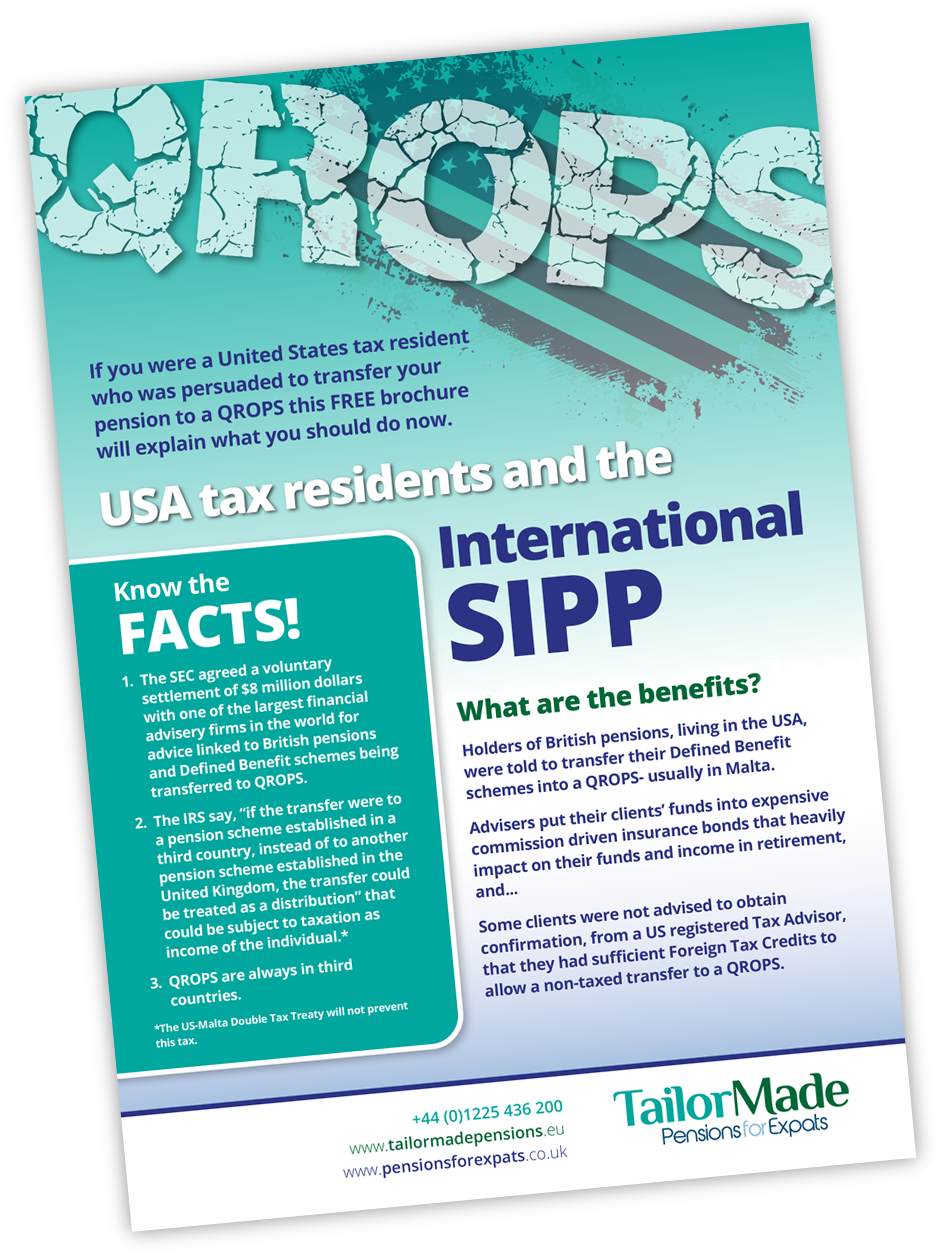 Access

your FREE BROCHURE

NOW




---
Eliminate Hidden Commissions
Avoid hidden charges through transparent tailored fees.
Intelligent Solutions
Our expertise is provided by award winning professionals.
Maximise Flexibility
To deliver the greatest returns you need to ensure you avoid access penalties.
Simple. Innovative. Robust.
Our research and persistence has led providers to deliver evolutionary solutions.