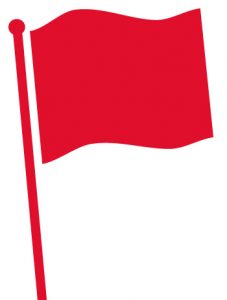 The Sunday Mail ran a story about how expat pension advice can go disastrously wrong, the aptly headlined Plunder in Paradise sums it up, read about it here
Expat Pension Advice- What went wrong?
In a nutshell, it was all about the advisers taking hidden commissions at the expense of the clients. The mantra was FREE advice, whilst it was anything but. This led to substantial losses for hundreds of people.
In our summary we will explain the 10 KEY steps to avoiding being a victim of pension mis-selling overseas.
And the Plunder in Paradise?
Once out of the UK, the pensions were, it is alleged, invested in expensive insurance bonds and high risk derivative products that are only generally suitable for professional investors. An investment in these products would, therefore, be unsuitable for most if not all of the investors in question.
It seems that the sales people adopted the Henry Ford mantra of 'any colour as long as it is black', as the investors all had similar recommendations for investments and investment bond wrappers, despite having unique circumstances and it seems that everyone was advised to transfer their pensions- irrespective of suitability.
The investors were, it is alleged, even encouraged to sign BLANK dealing slips that were later filled in by the so-called advisers, allowing the salespeople to select any commission-bearing product they wanted.
Due to the high-risk nature of the investments, investors suffered CATASTROPHIC LOSSES and a class action has put in a criminal complaint to the Spanish Courts. We are not privy to the criminal complaint itself and will have to await the outcome to understand how the authorities are treating this matter.  However, the class action is going ahead.
Expat Pension Advice- Check the Adviser and Regulation
This is the difficult part for investors as, in this case, one of the firms involved in this fiasco was run by a level 6 (Chartered level) adviser who had published recognised tax manuals and was previously an examiner for the Chartered Insurance Institute. Further, according to his expat pension advice letters which came under the name Premier Pension Solutions, it was stated to be regulated and an agent of an FCA registered company based in the UK, AES Financial Services Ltd, which described itself as an AES International partner.  AES Financial Services Ltd may or may not have been complicit in some or all of these matters. [1] See below
The key to understanding the significance of a UK firm being involved is to understand that a UK regulated authorised signature is required legally for pension transfer sign-off so as to allow for complex safeguarded pensions to be transferred out of the UK secure marketplace.
There is no allegation that AES Financial Services Ltd were involved in the investments, or were necessarily aware of them, but they did continue to provide a pension transfer service under the name IPTS from Spain, with a UK authorised signature since 2015, and have continued to do so for many other firms to the end of 2018. We have been provided with copies of reports and also pension sign off letters with another Chartered individual regulated in the UK. Again there is no inference that AES Financial Services Ltd were involved in these investments either through the other firms.
However, in some cases, those that transferred from a final salary scheme may be deemed to have crystallised their pensions- meaning that the funds would be taxed if they grew on an annual basis (while this is the last thing to consider for those sitting on losses, others may be liable to tax even though not taking an income yet )
However, the overall web of companies and networks involved in this type of behaviour extends far beyond the companies in this article, to Cyprus, Spain, Dubai, the UK, the Isle of Man, Malta, Ireland and latterly Germany.
One network, Inter Alliance, based out of Cyprus has already been fined and censured by the Cypriot authorities for offering investment advice when it did not have the authority to do so. Other companies, such as Continental Wealth Management, which were alleged to have been operating without licences, have now ceased to trade.
In addition to the regulators' investigations in the background and the various actions before the criminal courts, there are also several private proceedings on foot against all parties involved.  Again, we cannot comment on them until the outcome is made public, but we are aware that claims have been filed.  To date, we are not aware of any proceedings in the United Kingdom directly against UK-resident advisers or companies, but perhaps that is just a matter of time.
The Blame Game
Many of the companies that continue to operate to this day deny that they were actually involved, and the main protagonists in the whole venture have disappeared; when those within Continental Wealth Management do say anything, they blame each other for what happened. Alternatively, they deny knowledge or say their operators were acting outside their terms of agreement that were provided.
There is also confusion as to which company was actually involved as websites and paperwork carry similar trading names.
AES International is used as a trading name by AES Financial Services Ltd as per the FCA website, but there is also has a setup in Dubai, called AES Middle East Insurance Broker LLC, as well as a branch in the Free Trade Zone, DIFC, as AES Financial Services Ltd.  Paperwork we have seen from all these companies carry the AES International logo, including fact finds, risk questionnaires and mention of being connected to AES International. There is nothing illegal in this.
It is clear is that Continental Wealth Management, who went on to give the investment advice, was never regulated for investment advice. And the sale of insurance bonds to residents in Spain from places like the Isle of Man and Guernsey is allegedly not legal according to a Spanish lawyer .
Expat Pension Advice- Why transfer your pension offshore?
You really need to find out if a transfer from the UK will really benefit you and not the salesman. Double Tax Treaties usually cater for UK pensions to be paid gross of UK tax in any event.
Modern day pensions allow for differing currencies and the protection afforded pensions in the UK is second to none, with guarantees provided by the government in two different forms.
The moment a pension is transferred offshore all the protections are removed and the dubious claim that the small Isle of Man economy will protect 90% of insured funds invested there is likely to be quickly proven to be as effective as the Icelandic and Irish offers of protections linked to their banks up to 2007. Yes, the economies went before the banks crashed!
Passing the Buck
As you can see in more detail from the linked article, when things go wrong, the regulators are unlikely to get involved where the investment advice was unregulated or from outside the UK, The QROPS trustees, insurance companies and advisers will all point the finger at someone else or different branches or each other.
This leaves investors in the terrible position, as in this case, of having to fund their own legal action and we can all guess how much that costs.
The 10 key steps to avoiding being a victim of miss-selling
Check the regulation of your adviser (not just the firm he claims to represent)
Check which firm you are ACTUALLY signing a terms of business with, and
Do not accept trading names in isolation – confirm exactly which company and what regulator you are dealing with
Ensure that there is a qualified adviser overseeing all the advice with whom you can speak and build a long-term relationship
Only work with firms that work on transparent fees that are agreed in advance.
Never fall for the Free Advice sales pitch – there is no such thing
Never believe fees for transferring a pension over £100,000 are going to be less than £2,000 or less than 1.5% ongoing – if you are told 1% then you are probably being lied to.
Get all advice in writing, and check the footer or regulation statements against the regulators websites.
Do not sign any blank forms or dealing slips.
If you don't understand what is being offered, do not proceed until you can get an explanation in writing from someone who meets all the standards above.
There will, no doubt, be fallout from court cases but it would have been far better had this dreadful situation not happened in the first place!
[1] – Premier Pension Solutions' suitability letters had the following statement on the footer of each page referring to AES International –
Premier Pension Solutions SL ( CIF B55414198 )is registered with the Comision Nacional del Mercado de Valores (CNMV) and Direccion General de Seguros y Fondos de Pensioned (DGS) and as an authorised agent of AES Financial Services Ltd, authorised to conduct investment and insurance business.
AN AES INTERNATIONAL PARTNER
END of Article: Plunder in Paradise
The views expressed in this article are not to be construed as personal advice. You should contact a qualified and ideally regulated adviser in order to obtain up to date personal advice with regard to your own personal circumstances. If you do not then you are acting under your own authority and deemed "execution only". The author does not accept any liability for people acting without personalised advice, who base a decision on views expressed in this generic article. Where this article is dated then it is based on legislation as of the date. Legislation changes but articles are rarely updated, although sometimes a new article is written; so, please check for later articles or changes in legislation on official government websites, as this article should not be relied on in isolation.
This article was republished on 14th August 2019